Make a coffee-loving dad's day this Father's Day by treating him to one of our pick of the best coffee gifts. How about an on-the-go coffee kit? Or an espresso martini cocktail set? How about a cold brew coffee kit for summer? Or the Daily Mail's best coffee bag of 2022 so Dad can enjoy delicious coffee no matter where his day takes him? Whichever you go for, Dad's guaranteed a weekend of caffeine-fuelled fun.
Here are our favourite coffee gifts to say thank you to the leading man in your life:
For the Cocktail-Loving Dad: Espresso Martini Gift set
Our limited-edition Father's Day gift set includes our 700ml of our luxurious and decadent espresso martini mix, a Boston cocktail shaker, 20 x The Big Shot Pods or 240g The Big Shot whole bean (simply make your selection at checkout), and a cocktail recipe card with four exclusive recipes from Michelin-starred Ashley Palmer-Watts.
Our martini mix has been expertly blended by Ashley using a combination of coffee infused wheat vodka, cold brew and a rich and silky, salted Demerara and Muscovado syrup.
Our indulgent summer-y spin on the classic Espresso Martini, is deliciously smooth, rich, intense and made with all natural ingredients - not an additive or preservative in sight!
Was £59.95 now £53.95 - available to buy here.
For the Super Chill Dad: Hario V60 Cold Brew Kit
Our Hario V60 filter coffee kit is the perfect home brewing kit for all coffee lovers, come rain or shine. The bundle includes a box of Artisan's signature coffee blend The Genius, the Hario V60 plastic coffee dripper, perfect for making both hot and cold brews, and a free box of 40 Hario filter papers.
A uniquely tasty coffee blend. The Genius is an intricate, nutty coffee, rich with natural suggestions of malted cocoa and delicious notes of pecan and raisin and makes for a refreshing break from the norm. Our 30g ground coffee sachets are perfectly portioned so each coffee you make from the same pack will taste as fresh and delicious as the first.
What's more, our ground coffee packs contain 12 x 30g sachets, which means Dad will get 110g more coffee than you do with a standard 250g bag. More coffee, better tasting and less waste. Treat Dad to a true artisan coffee experience this year.
Was £15.50, now £13.95 - available to buy here.
For the Outdoorsy Dad: Big Shot Travel Pack
If your Dad is a bit of an adventurer or always on-the-go, treat him to the ultimate coffee travel pack this Father's Day!
Our Big Shot coffee bags are intense, powerful, jam-packed with character and were recently voted the best coffee bag by The Daily Mail. Our punchy, full-bodied coffee brimming with natural hints of dark chocolate, gooey fudge brownie and warm vanilla is perfect for Dad's who hike, bike or climb.
Our Big Shot Travel Pack includes a limited-edition Artisan Coffee Co. KeepCup - the undisputed best reusable cup for coffee for on-the-go - as well as 20 Big Shot Coffee bags containing 100% natural Arabica speciality coffee. Our bags are designed for easy transportation and ultimate fresh coffee convenience. Our individually packed nitrogen-flushed sachets maintain maximum freshness and protect the aroma of our freshly roasted coffee. All dad needs to do is brew his coffee bag directly in a cup with boiling water for an instant fix of delicious, fresh coffee.
Was £29.95, now £26.95 - available to buy here.
For the Dad who Fancies Himself a Coffee Connoisseur: The Ultimate Collection
If your dad's already a dab hand with a French Press, he'll be over the moon with this gift. For the coffee connoisseur dad, our exclusive collection, delivered to your door in our signature presentation box, will be all he could hope for and more. The collection contains all six coffee characters in 30g ground espresso sachets for ultimate freshness, as well as all six of our divinely tasty, paired chocolates.
Treat Dad to all six of our coffee characters in the form of our Limited-Edition Ultimate Collection and we'll throw in a cafetiere completely free. Plus, we'll include two of each of our coffee bags so he can enjoy his new favourite brew when he's on the road.
From £29.95 now £26.95 - available to buy here.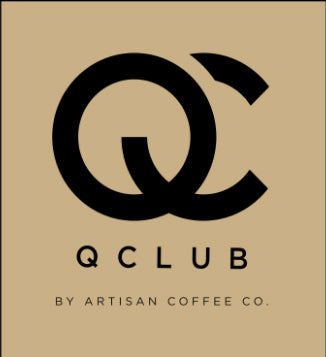 Are you sure?
By not selecting to receive marketing communications you'll lose most of the benefits associated with the QClub
Unfortunately one off product can't be purchased at the same time as subscription purchases.
Please proceed using separate transactions.
Unfortunately subscriptions can't be purchased at the same time as one-off purchases.
Please proceed using separate transactions.
Unfortunately, pre-order products have to be purchased on their own.
Please proceed using separate transactions.