Looking for something a bit different to gift your loved ones in this Christmas? Artisan's Top 5 Alternative Christmas Gift Guide is here to solve your conundrum. Whether you're shopping for the ultimate coffee connoisseur, a gourmet guest, an outdoorsy type or a cocktail maestro, our Alternative Christmas Gift Guide offers a range of luxury and seasonal gifts perfectly suited to every budget and every taste. Read on to find the perfect gift and get ready to create magic moments with those you love this Christmas.
1. The Ross & Rachel Luxury Brunch Box - Artisan X The Cheesegeek
The One Where Ross & Rachel Take a Break... to drink coffee and eat cheese for breakfast. We've partnered with Cheesegeek so that you and your nearest and dearest can eat cheese and drink coffee from dawn till dusk with the cheese and coffee box that dreams are made of.
Each box contains five luxury festive cheeses, Genius cold brew, Smart Cookie hot brew (along with recipe cards to help you brew the perfect cup) and jam, honey, and raw butter: everything you need for the ultimate indulgent boxing day brunch.
£50
Available to buy here.
2. Prendas Ciclismo: Quality Clothing For The Bike-Lover In Your Life
We know cyclists love their coffee, and this premium cycling apparel specialist focuses on the unique, stylish and most practical items that all keen riders need and want, whether cycling for leisure, to get to work, for a club or racing. We wouldn't shop anywhere else for our shorts, socks and jerseys.
Get 20% off your first order with them by using the code ARTSAVE20.
Available to buy here.
3. Cocktail Market
Looking for an incredible, hassle-free cocktail experience without leaving the house during the festivities? Cocktail Market allows you to buy bar quality, freshly-made cocktails and have them delivered to your home with zero fuss and zero mess.
Choose from delicious, crowd-pleasing tipples such as 'Passion Fruit Martini', 'Elderflower Gin Collins' and 'Havana Mojito' - all available to buy by the bottle for two, or be prepared for those extra guests at Christmas with an innovative 'on-tap' option serving up to 25 cocktails.
From £15 for a bottle to £75 for cocktails on tap.
Available to buy here.
4. Siemens EQ.9 Plus Connect Bean to Cup Coffee Machine
Combining distinctive Siemens design with state of the art engineering, our favourite EQ.9 Plus Connect bean to cup machine will not only look fab in your kitchen, it'll make entertaining and impressing guests a doddle - place your coffee orders via an app saving precious time whilst entertaining over the holidays.
The stylish EQ.9 Plus has an unparalleled number of pre-programmed hot drinks, whilst its Barista Mode allows you to fully customise your favourite Artisan coffee by adjusting multiple settings to your preferences.
It's by far and away the best bean to cup machine we've come across. Happy brewing!
£1,699
Available to buy here.
5. Eroica Britannia Vintage Bike Ride at Goodwood 5th-7th August 2022
Eroica Britannia is a two-day family-friendly vintage cycling festival that is relocating from the Peak District to Goodwood for 2022 and will be led by Olympic cycling legend and friend of Artisan Coffee Co., Sir Chris Hoy.
Following a lap of the historic Motor Circuit, six-time Olympic champion Chris Hoy will lead the peloton of Eroica fans around the South Downs and the Goodwood Estate.
In addition to watching riders and their pre-1987 bikes, this unique family day out will feature music and entertainment, the chance to experience local produce, and an opportunity to ride classic bikes yourself.
For more information, and to sign up click here.
How's that for a selection of alternative Christmas gifts? We hope you feel inspired to think a little differently this year. And while gifts are on your mind, why not peek at our Coffee-Lover's Gift Guide – we have something that's guaranteed to cheer even the fussiest caffeine addict in your life!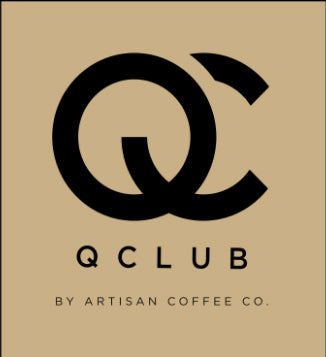 Are you sure?
By not selecting to receive marketing communications you'll lose most of the benefits associated with the QClub
Unfortunately one off product can't be purchased at the same time as subscription purchases.
Please proceed using separate transactions.
Unfortunately subscriptions can't be purchased at the same time as one-off purchases.
Please proceed using separate transactions.
Unfortunately, pre-order products have to be purchased on their own.
Please proceed using separate transactions.