Pod machines have made it easy to achieve the perfect cup of single serve coffee at the press of a button. Now anyone can enjoy barista-quality coffee in the comfort of their own home.
Pod machines do the hard work for you but there are still adjustments you can make to improve your coffee's taste and quality. If you're new to pod machines or want to get more out of your appliance, here are some top pod machine hacks and tips tastier coffee every time.
1. Programme your Pod machine correctly
One of the easiest pod machine hacks for a perfect cup of coffee is to programme it to your brew taste. Most machines come pre-programmed to deliver a certain amount of water for a short pour (espresso) or a long pour (lungo).
We recommend setting your machine to pour a 25g short espresso shot, rather than the standard 40g. For the best lungo, use two pods and top up with hot water and you'll be left with a delicious black coffee with none of the bitterness of a standard long pour.
If you're getting a different volume of coffee than you would like, you might have accidentally re-programmed the pour volume. This happens when you push the button to start and then push it again to stop before it has completed its pre-programmed pour.
If you have a Nespresso machine, you just need to do a factory reset. Turn off your machine and hold down the Lungo button for 5 seconds. The LEDS will blink fast 3 times to confirm the machine has been reset to factory settings.
2. Flush your machine
Warm up your machine with hot water to clear out anything that might prevent a smooth pour like stagnant water or coffee grinds. This pod machine hack also works if you accidentally suck air into your machine by letting your water reservoir run dry which can affect the air pressure.
To do this, run the machine normally without a pod. Set up your espresso pod machine by filling the water tank with fresh filtered water. Turn on and place an espresso cup under the pouring spout. Once the machine is hot, flush the machine by pressing the 'espresso' or 'short' button without a coffee pod. This will help to keep the machine clean, heat the brew chamber, and warm up your espresso cup. Discard the water.
Your machine is now ready for use.
3. Warm up your cup
This little trick can make all the difference to your brew. Before pouring your coffee, preheat your cup by filling with boiling water, let it sit for a few minutes and then dump it. Now your cup is primed for a hot cup of delicious coffee.
4. Remove old coffee pod debris
A top tip to ensure your pod machine runs smoothly is to remove spent coffee pods after each use. The silver foil on a pod is "popped" by a grid of pyramids inside the capsule cradle. This can get clogged up with foils and coffee grinds which can prevent your pods from "popping" sufficiently.
To do this pod machine hack, switch off the machine, unplug it and open the capsule cradle. Put your finger inside where the pod goes and feel the pyramid plate towards the front of the machine. Get an old toothbrush and scrub it well.
5. Clean your pod machine regularly
Over time, old coffee residue will build up in the brewing chamber blocking the nozzle and giving your coffee a bitter taste. If left unchecked, it could become a breeding ground for bacteria and mildew.
Flushing the machine won't be enough to clear it. Instead, use a compatible cleaning capsule like Caffenu to clean out the inside of the brewing chamber thoroughly every couple of months. It will help your machine last longer and keep your coffee free from flavour affecting impurities.
6. Descale your pod machine
It's recommended that you descale your pod machine after every 300 brews. This removes any calcium deposits building up inside the machine and affecting its performance. So if there are two of you drinking coffee twice a day, you'll need to descale your machine about every three months.
Another pod machine tip for reducing calcium build-up is to change the water reservoir regularly and use filtered water. This way you have more control over the water quality in your machine. Tap water is prone to sediments, odours and chlorine which can all affect coffee taste. If you live in a hard water region, using filtered water can help extend the life of your pod machine.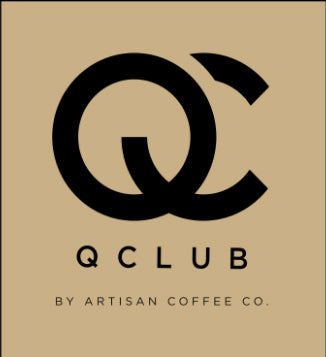 Are you sure?
By not selecting to receive marketing communications you'll lose most of the benefits associated with the QClub
Unfortunately one off product can't be purchased at the same time as subscription purchases.
Please proceed using separate transactions.
Unfortunately subscriptions can't be purchased at the same time as one-off purchases.
Please proceed using separate transactions.