Back To Top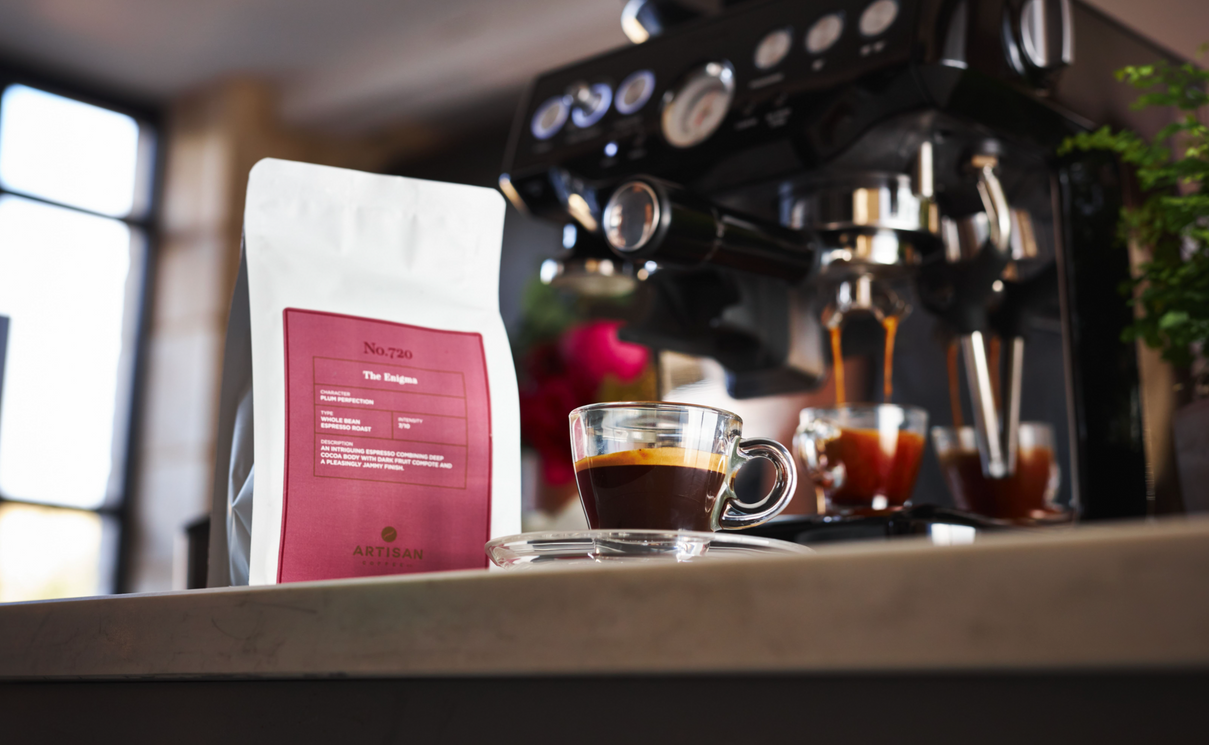 Making coffee moments unforgettable
Our Coffee
Why choose Artisan coffee?
Artisan coffee is clean, meticulously sourced and blended to perfection so that you can enjoy the perfect cup time and time again. 
We have a coffee for every time of day and every mood: our Tasting Collections allow you to try them all and we guarantee you'll find something you love. Are you ready to discover your new favourite brew?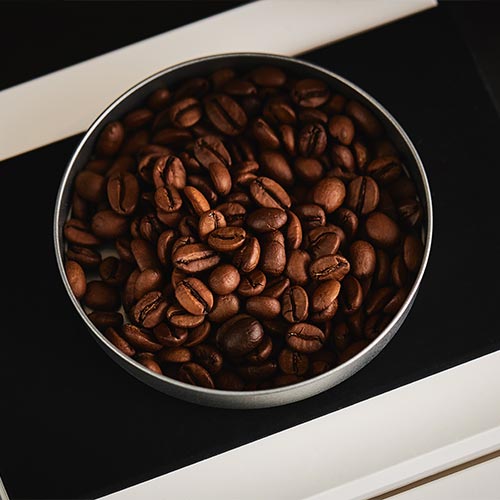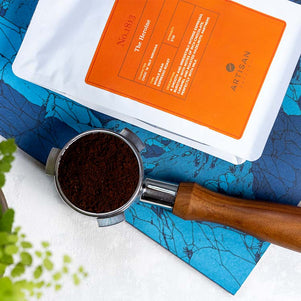 Our Difference
What are the key differences?
What are the key differences between Artisan's coffee and the coffee you'll find in high street chain coffee shops?
Unlike coffee from a high street chain, Artisan's blends have been created and perfected by some of the most prodigious experts in the industry. From a Michelin two-starred chef, to a team of the world's best Q graders (the coffee industry's equivalent to a sommelier), we've employed some of the best minds - and palates - in the business. You won't find craftsmanship like this anywhere else.
The team at Artisan is no ordinary team; and our coffee is no ordinary coffee.
We know that great coffee doesn't need to be complicated and, contrary to what high street coffee chains would like you to believe, barista-level results are possible at home. All you need are the highest quality beans that have been blended to perfection and then sealed for ultimate freshness. 
Artisan delivers moments of pure pleasure, cup after cup and day after day.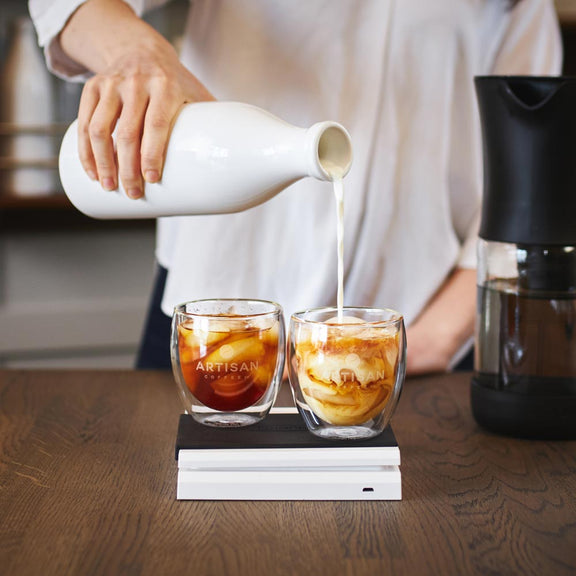 Our Craft
How do we go about crafting Artisan coffee?
We treat our beans with the same level of care and attention as the champagne houses of France treat their grapes: perfectly harmonised blends are the name of the game at Artisan HQ.
We are totally unique in our approach to blending; our team begins by taking the world's highest quality speciality grade beans and then roasts them thoughtfully and with precision in order to nurture their natural aromas and get the best from them.
With ratios and roast profiles precisely tuned for consistently brilliant results across all brew types, we employ pioneering methods that lock-in twice the aroma and thus heightens the taste experience.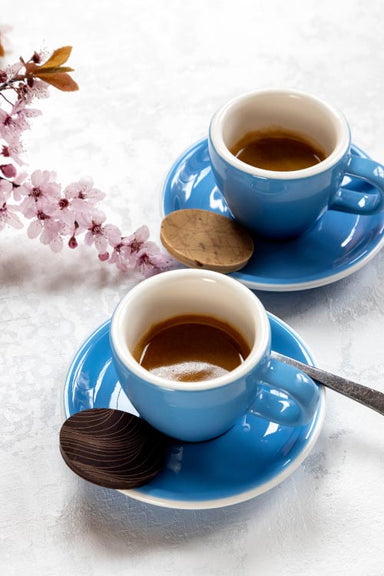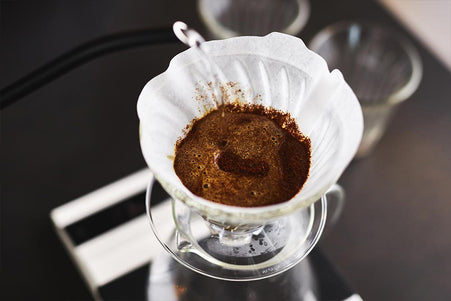 Our Process
How do we lock in more aroma?
Our unique aroma optimisation process - Aromax50 - allows Artisan Coffee Co. to protect essential aroma molecules. Again, this process is utterly unique to Artisan, and you won't find anybody else locking in aroma to the same degree.
Furthermore, our individually packed single-serve portions are sealed in nitro-flushed packaging to ensure that our coffees' incredible, mouth-watering aroma remains consistent over time.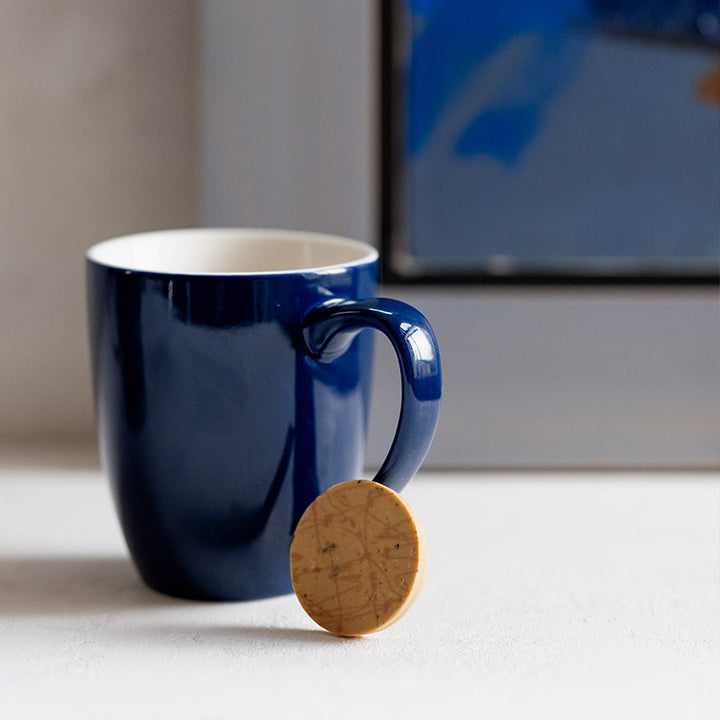 Our blends
Six Unique Characterful Blends
We have launched with six unique characterful blends packed with pure, premium quality beans. All of our coffees are blended with the utmost care and flare for the ultimate coffee experience. There is a blend for everyone.
Our blend ratios and constituents have been adjusted to perfection according to the brew method for consistent results and predictable taste, mouthfeel and aroma. This means you'll be able to enjoy the same delicious results no matter how you make your coffee. Blending beans in this way is a totally unique approach that delivers a distinctive and exceptional coffee experience. You won't find this level of care and attention anywhere else.