International Women's Day (IWD) is a global event celebrated annually on March 8th to recognize the social, economic, cultural, and political achievements of women. The theme for IWD 2023 is #EmbraceEquity, because equity isn't just a nice-to-have, it's a must-have. Equity, in essence, means creating a fair and equal world. A focus on gender equity needs to be part of every society's DNA.
Equity should not just be something we talk about and nor should it be just something we write about. Equity is something we need to think about, work towards, and embrace. It's what the charity behind IWD believes in, unconditionally.
Women In Coffee
One industry in which women have made significant strides, but still face challenges, is the coffee industry. And this is what we want to shed some light on in this article.
From farming and harvesting to roasting and brewing, women play a vital role in the coffee supply chain. However, they often face discrimination and barriers to advancement.
In coffee-producing countries, women are often the backbone of family-run farms. They are responsible for planting, maintaining, and harvesting coffee, but they often do not have the same access to resources and training as men. This can result in lower yields and income for women farmers. Additionally, women may not have ownership rights to the land they farm, which can limit their ability to make decisions and access credit.
In the coffee industry, women are also underrepresented in leadership roles. According to a 2019 survey by the Specialty Coffee Association, only 20% of coffee industry professionals identify as women. This lack of representation can make it difficult for women to have their voices heard and their perspectives considered in decision-making.
Who do we support change?
Despite these challenges, there are organisations and initiatives working to support women in the coffee industry. For example, the International Women's Coffee Alliance (IWCA) works to empower women in coffee-producing countries through training, networking, and advocacy. The Coffee Trust also supports women in coffee farming communities, focusing on education and economic empowerment. We adhere to the guidelines laid out by these organisations, and support their initiatives year-round.
On International Women's Day, we can all choose to challenge the barriers and discrimination that women face in the coffee industry. We can seek out coffee products grown and processed by women and, by doing so, we can help to create a more equitable and sustainable coffee industry for all. It has always been our mission to support women farmers, to ensure that women in our supply chain are paid fairly, and that they're uniquely female needs are not ignored.
International Women's Day is a day to celebrate the achievements of women but also to recognise the challenges that still exist. The coffee industry is one such area where women continue to face discrimination and barriers to advancement. But, by supporting initiatives and organisations that empower women in the coffee industry, we can make a difference and help to create a more equitable and sustainable future.
And by buying from brands — such as Artisan Coffee Co. — that are considering the issues laid out in this article, and taking making changes seriously, you can be secure in the knowledge that you're making a real, tangible difference to women's lives.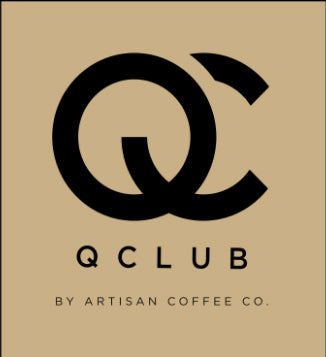 Are you sure?
By not selecting to receive marketing communications you'll lose most of the benefits associated with the QClub
Unfortunately one off product can't be purchased at the same time as subscription purchases.
Please proceed using separate transactions.
Unfortunately subscriptions can't be purchased at the same time as one-off purchases.
Please proceed using separate transactions.