Mother's Day is fast approaching and we know how much you want to show your love and appreciation for the mother-figure in your life. We also know it can be difficult to find the perfect gift, so we've rounded up the best gifts and bundles from across our website that are guaranteed to thrill any coffee-loving mum.
Let's face it: mums probably need more coffee than anyone else. Mothering is a non-stop, 24/7 occupation, so take this Mother's Day as an opportunity to treat her and shower her with the love, thanks and coffee-related goodies that she deserves.
Shop our gift guide to leave mum feeling full of beans this Mother's Day...
Artisan's Ultimate Coffee Collection, Complete with Chocolate Tasting Experience
Give mum the gift of indulging in our entire range of coffee characters and chocolate flights, delivered in our signature presentation box.
Our collections include not only six deliciously decadent coffee blends, but also allows mum the additional indulgence of matching chocolate flights, discs of mouth-wateringly tasty chocolate perfectly paired to each coffee and designed to amplify the characteristics in the cup.
Our Ultimate Collections are available in ground, whole bean and brew-in-cup coffee bags so there's something for mum no matter how she brews.
From £19.99, available here.
Espresso Martini Gift Set
Developed by Michelin-starred chef Ashley Palmer-Watts, treat mum to a luxurious, decadent spin on the classic espresso martini this year.
Our martini mix has been expertly blended using a combination of our The Genius coffee infused winter wheat vodka, The Genius cold brew and a rich and silky, salted Demerara and Muscovado syrup.
Fancy making it for mum yourself? Simply shake over ice with your choice of either pod espresso or fresh bean to cup espresso for a silky smooth, intense specialty coffee cocktail made with all natural ingredients. She'll go wild for it, trust us!
Our gift set is delivered in our signature gift box and includes:
- 1 x 700ml bottle of espresso martini mix (20% ABV) · - 2 x 240g The Big Shot whole bean coffee or 40 x The Big Shot Nespresso® compatible coffee pods
- 1 x Boston cocktail shaker
- 1 x Hawthorne cocktail strainer
- Exclusive Cocktail Recipes from Michelin-starred Ashley Palmer-Watts
£59.95, available here.
KeepCup On-The-Go Bundle with Coffee Bags
Mum can now enjoy the ultimate cup of instant fresh coffee wherever she is with our new KeepCup plus brew-in-cup coffee bags. Artisan's KeepCup is made from durable, tempered glass with a sustainably harvested cork band for a comfortable hold.
What makes KeepCup better than other reusable coffee brands out there? KeepCup was created with specialty coffee in mind and has been specifically designed to maximise aroma release and ensures optimal liquid flow whilst on the move. It's the perfect cup from which to savour our fresh, characterful coffee.
This Mother's Day we're also giving away a free box of our chocolates with each KeepCup bundle so that's an extra gift guaranteed to make mum smile. Available in The Heroine or The Dreamer.
£29.95, available here.
Mum doesn't need to be a professional barista to enjoy a real cup of coffee at home; it's time for her to enjoy coffee the way it was always supposed to be! Thank her this Mother's Day for everything she's done for you by treating her to something from our gift collection. We promise mum will thank you for introducing her to her new favourite coffee brand.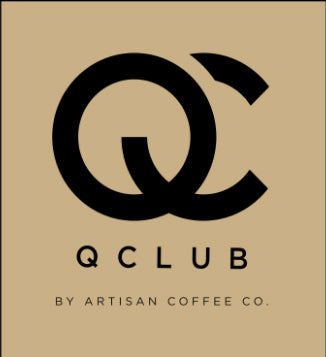 Are you sure?
By not selecting to receive marketing communications you'll lose most of the benefits associated with the QClub
Unfortunately one off product can't be purchased at the same time as subscription purchases.
Please proceed using separate transactions.
Unfortunately subscriptions can't be purchased at the same time as one-off purchases.
Please proceed using separate transactions.
Unfortunately, pre-order products have to be purchased on their own.
Please proceed using separate transactions.