Back To Top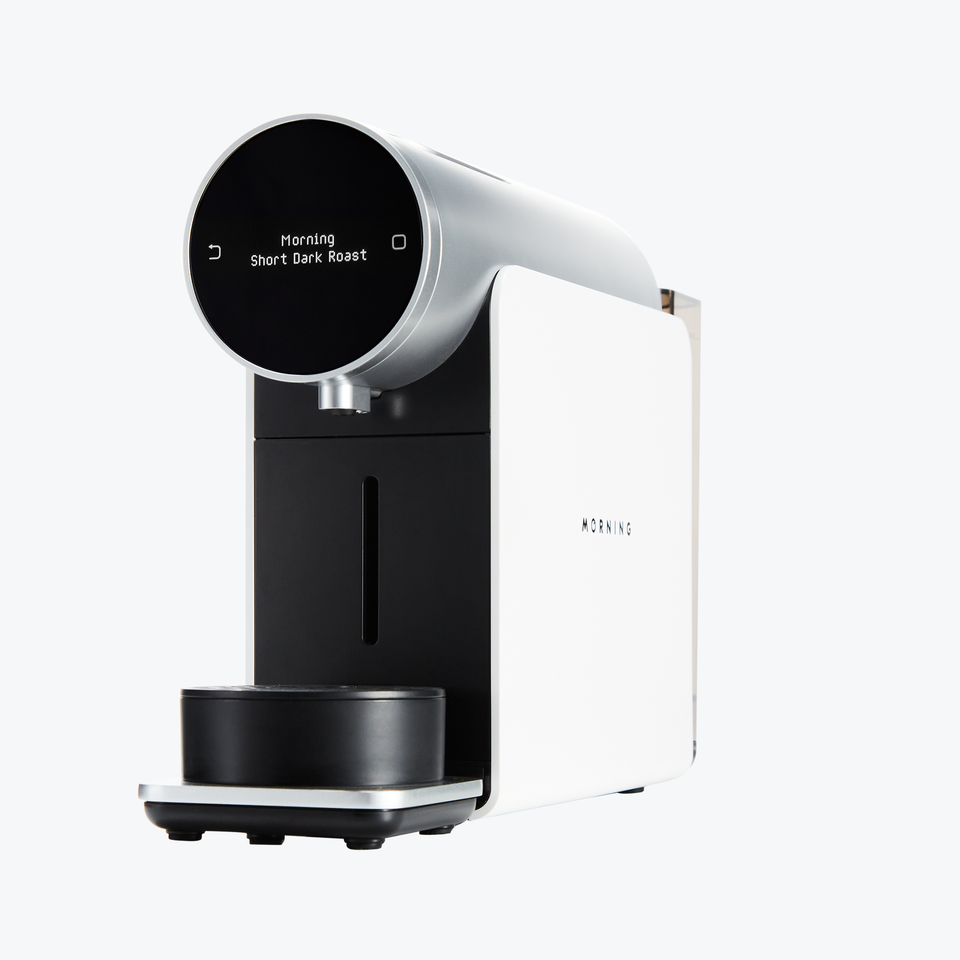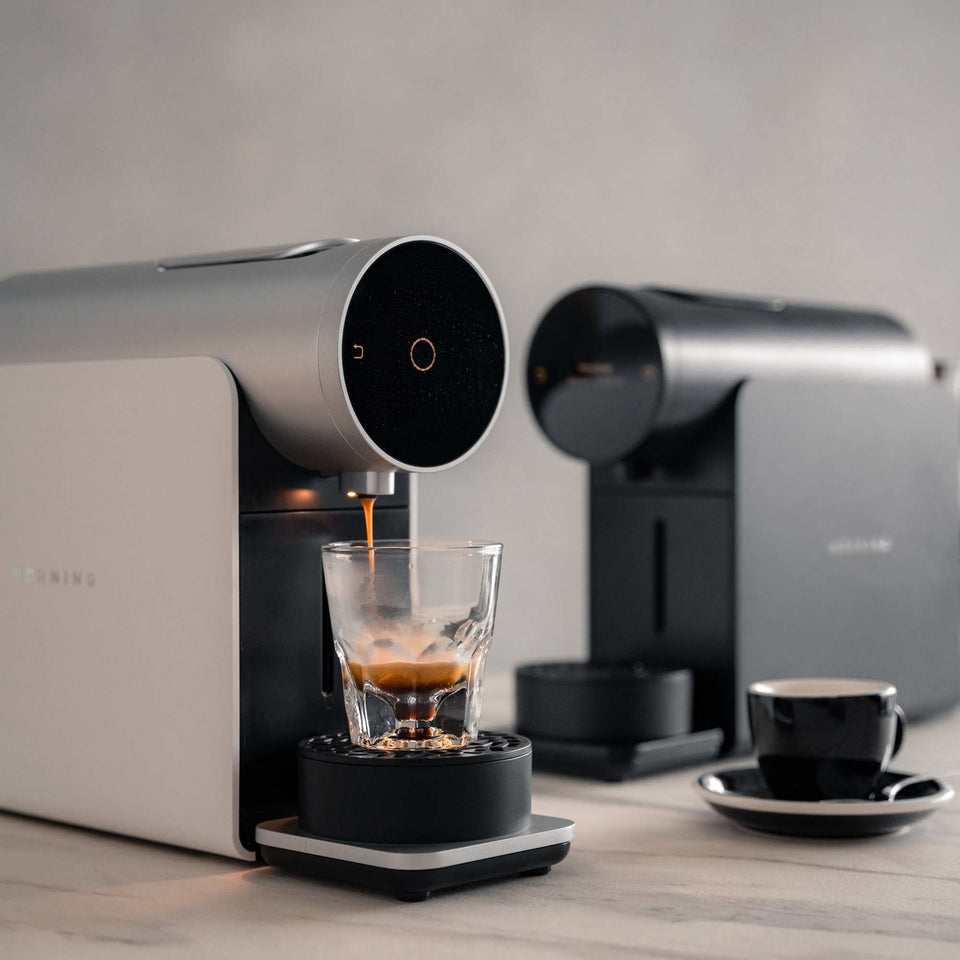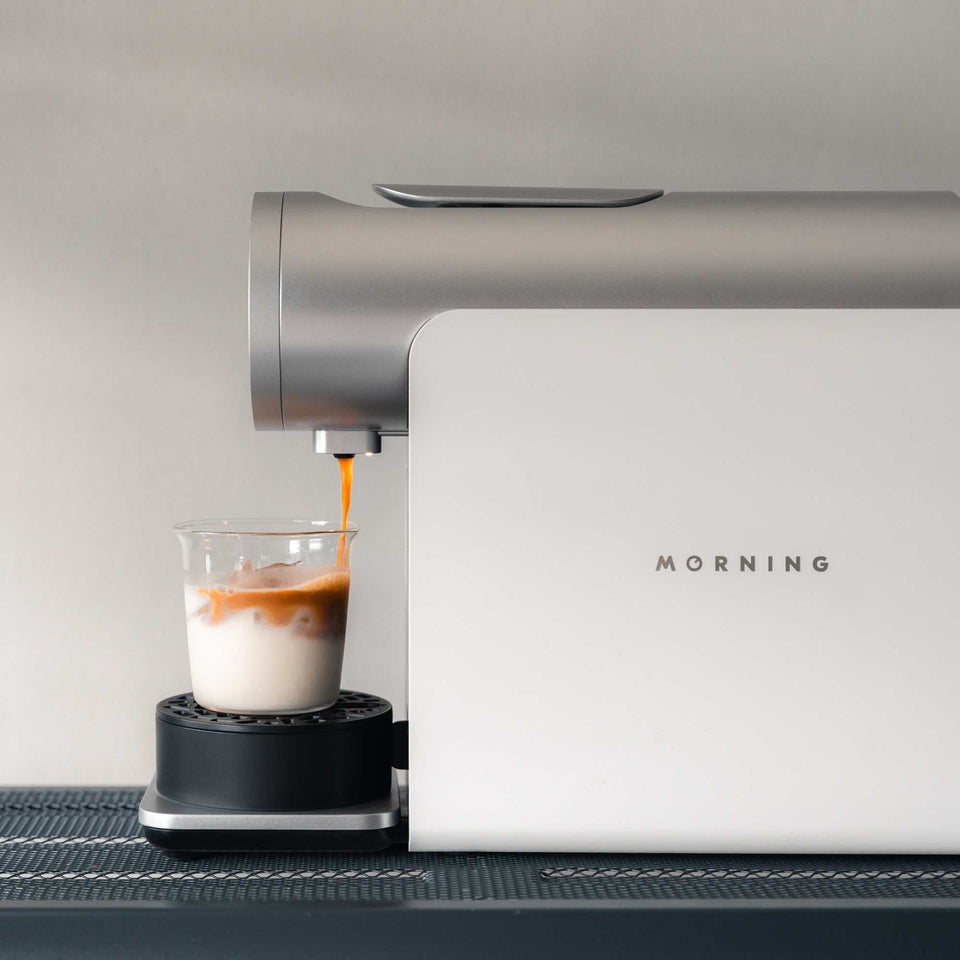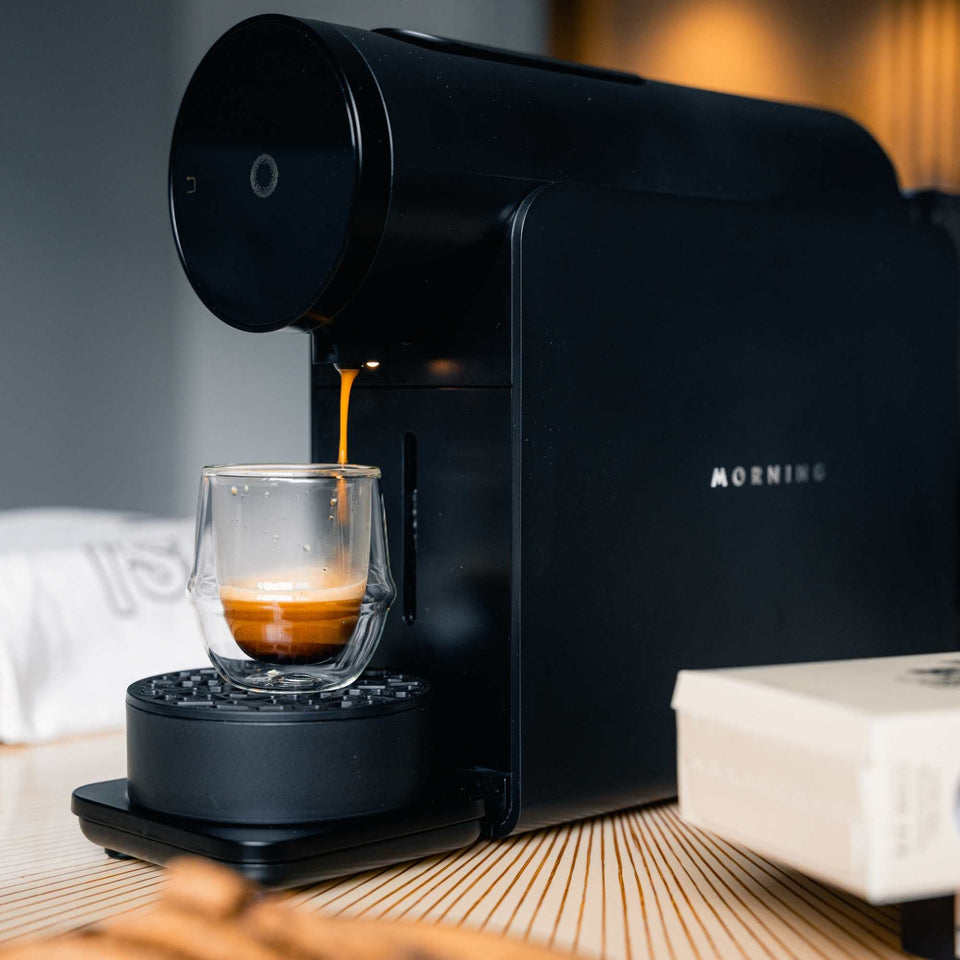 Morning Pod Machine
Black Friday Sale Offer: Receive 60 Pods FREE with every machine. Save over £150, total bundle worth £470!
A revolution in home brewing. The Morning pod machine uses a range of unique features and state of the art technology to make this the best pod machine on the market.
KEY FEATURES:
Touch Screen
An interactive OLED screen and dial that lets you scroll and draw data at the touch of a button.
Built in TDS meter

Good coffee begins with good water. The built-in TDS meter helps to calibrate your water to optimal brewing levels. A separate water spout dispenses clean water to prepare a variety of other beverages like drip bags, tea and instant coffee.
Professionally developed pressure profiles
Once a brew is initiated, an elaborate algorithm dictates the pressure and intervals at which water is passed through your capsule.
In-built digital scale
As your cup fills, a scale quietly measures beverage output and syncs with our pump to calibrate optimal output.
Data is key
Data collected from temperature, weight and TDS sensors trigger notifications to extend the longevity of your machine and also informs the development team for future updates.

Product Detail
Specialty coffee pod machine
Capsule Compatibility: All Artisan Coffee Co. pods and Nespresso® OriginalLine capsules
loT enabled for convenience and customisation
10 ready to brew recipes pre-programmed on machine
Download the Morning mobile app to personalise your recipes and save to your machine
Warranty: 1-year warranty from date of purchase
Specifications
Size & Weight: 40.2cm (L) x 10.2cm (W) x 25.5cm (H), 4.5kg
Water Tank Capacity: 850ml
Used Capsule Bin Capacity: 8 - 10 capsules
Adjustable Cup Height: 15cm (with drip tray), 25cm (without drip tray)
Electricity: AC220-240V 50-60Hz 1200-1300W; AC120V 60Hz 1250W
Mobile App: Works with iOS devices running version 10.0 and later, and Android devices running version 5.0 and later.
Exclusive Offer
Save over £150 purchasing the Morning machine from Artisan Coffee Co. We have included 1 months supply of coffee with every machine, total bundle worth over £469.

Our difference
Inspired by champagne houses, we blend and roast our beans to perfection. Developed with a Michelin-starred chef, this is coffee as you've never tasted before.

Packaging
Our coffee is sealed using nitro-flush technology to ensure the aroma remains consistent over time. You won't find coffee that tastes this fresh anywhere else.

Subscription
Subscribe now to ensure you never run out of your favourite coffees. With no limits, you can choose multiple product types in various characters, in just a few clicks.

Brew Guides
Check out our step-by-step brew guides for tip tips on how to make the perfect cup every time. Available for all brew methods; pods, cafetiere, espresso, cold brew...