Back To Top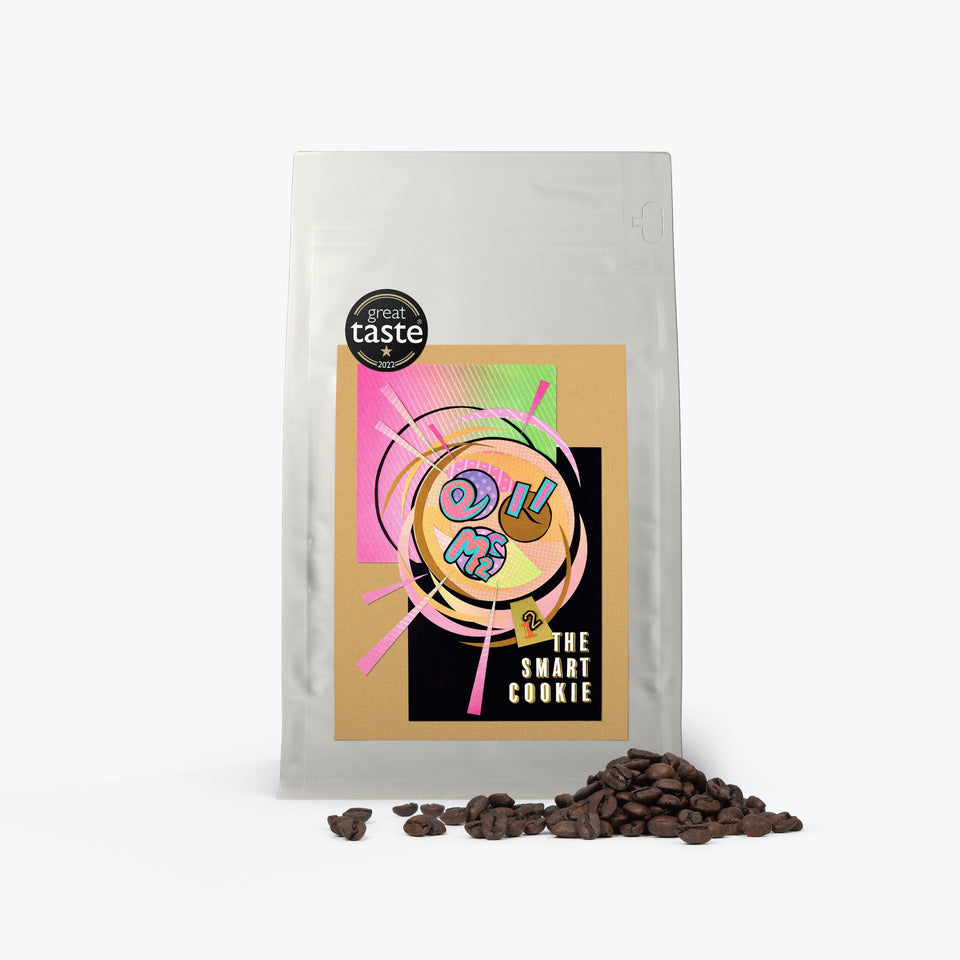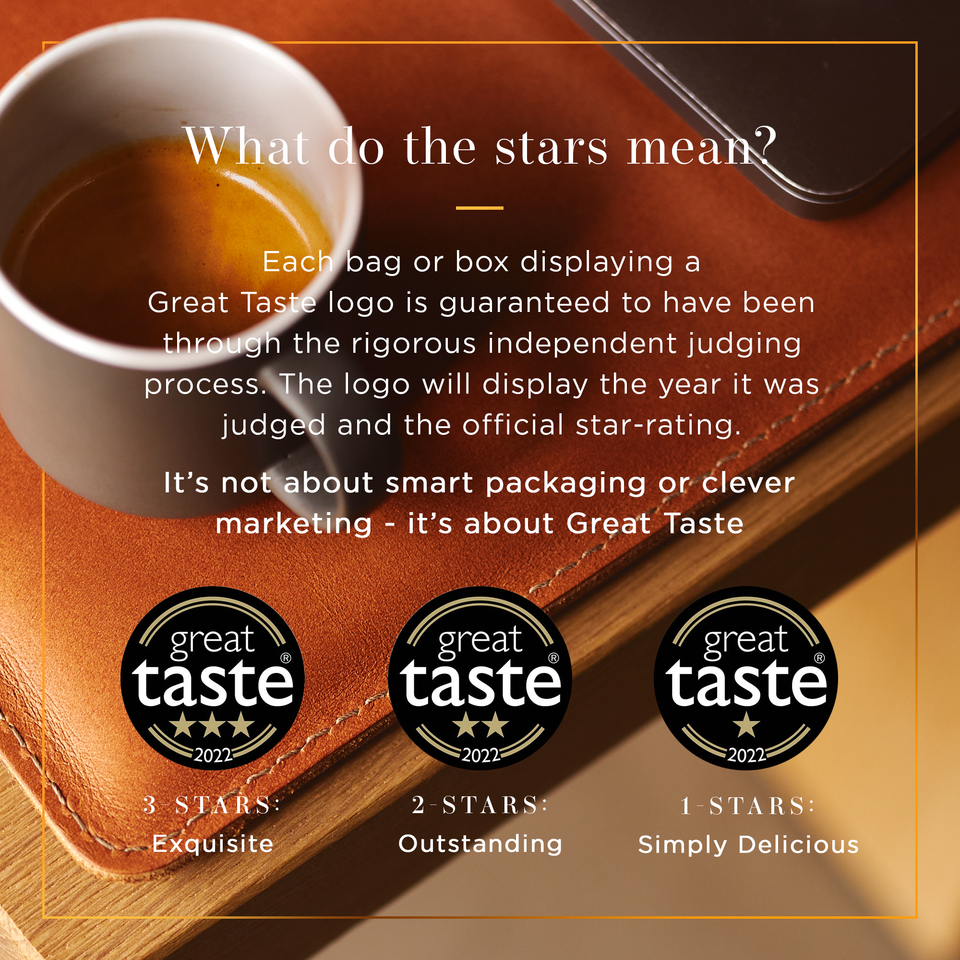 The Smart Cookie Whole Bean Coffee
Intensity

6/10

Type

Whole bean

Weight

240g

No. Of Cups

26
For the perfect cup of coffee rich in flavour and aroma, Artisan Coffee Co. advises you to consume your freshly roasted beans within the time period stated on our packaging.
We recommend whole bean is consumed within 3 months from receiving
Whole bean is delivered with a minimum of 4 months to consume

Notes of: Nibbed cocoa, honey & biscuit
Perfect Pairing:
The Smart Cookie Chocolate Flights
The Smart Cookie Chocolate Flights

Nibbed cocoa, honey & biscuit. Created to pair perfectly with The Smart Cookie coffees.
£6.00

Product Detail
100% natural Arabica speciality coffee
Finely tuned blend for espresso
Freshly roasted and ready to grind
Character
The ultimate comforter, The Smart Cookie is an elegant coffee reminiscent of velvety nibbed cocoa, fragrant honey and buttery biscuit. Perfect mid-morning for a deluxe break time.
Profile
Artisan Coffee Co. finely tune all whole bean blends and roast profiles for espresso brew methods, capturing the unique characteristics of each coffee in every bean.

Our difference
Inspired by champagne houses, we blend and roast our beans to perfection. Developed with a Michelin-starred chef, this is coffee as you've never tasted before.

Packaging
Our coffee is sealed using nitro-flush technology to ensure the aroma remains consistent over time. You won't find coffee that tastes this fresh anywhere else.

Subscription
Subscribe now to ensure you never run out of your favourite coffees. With no limits, you can choose multiple product types in various characters, in just a few clicks.

Brew Guides
Check out our step-by-step brew guides for tip tips on how to make the perfect cup every time. Available for all brew methods; pods, cafetiere, espresso, cold brew...