Easter is a mere hop, skip and a jump away! And as much as we're looking forward to hanging out with the family, plotting a treasure hunt for the kids and settling down to a huge roast at the end of the day, what we're really excited about is finding out which Easter egg we're going to receive this year!
With something for every taste and every budget, we have some egg-cellent suggestions to satisfy your chocolate cravings
And if eggs aren't your thing, or you don't celebrate Easter but still want to indulge your inner-chocaholic, you can shop our abominably delicious Chocolate Flights with a special 2-for-1 offer, available until Easter Sunday.
Shop Chocolates Here
Read on for our pick of the best Easter eggs of 2022:
For A Dark Chocolate Egg with a Twist: Artisan du Chocolat's Eggstraordinary El Rosario Dark Egg
If you're looking for something egg-stra special this Easter, this single-origin dark chocolate egg from our friends at Artisan du Chocolat is very much in keeping with our ethos at Artisan: it is thoughtfully sourced, devilishly indulgent, and comes in plastic-free and recyclable packaging. With flavours of almond butter and hot cross bun spiced salted caramel, this is a seriously seasonal egg! Not only is it to-die-for flavour wise, but it's also a kinder way to indulge luxury chocolate, so you can enjoy all of the pleasure, with none of the guilt. You'll also get a selection of uniquely delicious filled tangy mango yuzu mini eggs too, which are sure to keep you going well past Easter Sunday (if you can resist eating them all in one sitting that is!).
£39.95 - available here

For a Nutty Easter Egg - Fortnum & Mason's Easter Praline Scotch Egg
Indulge in the institution that is Fortnum & Mason's 2022 Easter offering; their Easter Praline Scotch Egg. The history of the hallowed 'Scotched Egg' is complex and meandering, but what we do know for sure is that the original meaty version was created in 1738 as a snack for pilgrims and travellers. More than 250 years later, F&M are reimagining the picnic mainstay in rather a sweeter fashion.
Enjoy a mouthful of simnel-flavoured milk chocolate praline in combination with a deliciously indulgent orange ganache centre and roasted hazelnut and cocoa nib coating.
Yes. Please.
£13.50 - available here
For an Organic Easter Egg: Montezuma's Dark Chocolate Button Egg
Easter is of course the chocolate event of the year, but you don't have to forego the conscious eating resolutions to enjoy the rich cocoa-y goodness that Easter eggs lend to the long weekend.
Montezuma made all their Easter eggs with only the best quality cocoa. Their organic and ethically- and sustainably-sourced chocolate really delivers on flavour, and what's more, all their packaging is either fully recyclable or completely compostable. Their Dark Chocolate Peanut Butter Mini Eggs come highly commended by our taste-testers, but the favourite was their rich dark 70% cocoa chocolate egg with deliciously moreish dark chocolate buttons.
£15 - available here
For an Easter Egg That Stands Out from the Crowd: Melt's Strawberry Easter Egg
There are a million novelty Easter eggs out there, but this one from 'London's Most Luxurious Chocolate Company' really hits the spot in terms of look and flavour.
100% hand-crafted by Melt's team of real-life chocolate artisans - and made with real strawberries, no less - the flavour of this dreamy egg reminds us of fresh wild strawberries, hand-picked from the forest and then dipped in the most glorious dark chocolate. Think of dark chocolate dipped strawberries mixed with a decadent black forest gateau. Made with satisfying 70% dark chocolate and vegan to-boot.
£29.99 - available here
For a Sustainable Mini Egg: Tony's Chocolonely Easter Eggs Pouch
The winner of our mini egg category was the one, the only, the Tony's Chocolonely! Their Easter Egg Pouch contains 20 miniature eggs in their most enduringly popular flavours including milk caramel sea salt, milk almond honey nougat, dark almond sea salt, plus many others.There's a lot o' choco'.
Tony's minis are fair-trade and come in a plastic-free paper pouch which is 100% recyclable.
To share, or not to share? That is the question. £5.99 - available here
For a White Chocolate Easter Egg: Waitrose's No1 Blonde Chocolate Easter Egg with Salted Caramel Truffles
Crafted with pure cocoa butter (but no cocoa powder - that's what makes it white), Waitrose's egg-ceedingly good creamy caramelised white chocolate Easter egg is made with feuilletine and fleur de sel, and has a secret box of four salted caramel truffles hidden underneath. It's just on the right side of sweet - decadent and indulgent but not cloying or sickly. The balance is bang on.
Looking for an original Easter gift for a friend, or a little something to hide at the back of the chocolate cupboard, away from the prying eyes - and mouths - of the people you live with? You'll be on to a winner with this one.
£10 - available here
For a Vegan Easter Egg: Rococo's Vegan Sea Salt "Milk" Chocolate Easter Egg
The creamy nuttiness flavour of this vegan chocolate egg is what made it stand out in our taste test - the flavour comes from the oodles of cashews and almonds in this show-stopping chocolate blend from our all-time favourite chocolatier. The balance between sweet and salty in this decadent concoction is absolutely on the money. The shell is decorated with hand-drawn Easter egg motifs and there's a gloriously hazelnutty surprise inside the egg too (that's all we'll say about that - but suffice to say that the surprise is worth the money alone).
Could this be the ultimate vegan egg? We think so. And with absolutely zero compromise on taste, we'd choose it over pretty much any non-vegan egg any day of the week. £35.95 - available here
So, there you have it, our round-up of the best Easter eggs for 2022. We're more egg-cited for this year's celebrations than ever before. Wishing you a relaxing, chocolate-fuelled long weekend and Easter break. Time to get cracking with our own egg shopping now!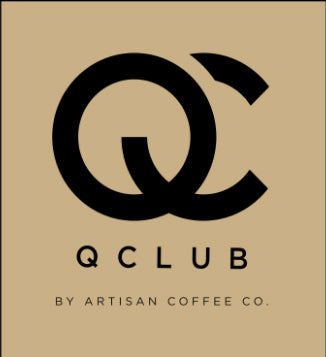 Are you sure?
By not selecting to receive marketing communications you'll lose most of the benefits associated with the QClub
Unfortunately one off product can't be purchased at the same time as subscription purchases.
Please proceed using separate transactions.
Unfortunately subscriptions can't be purchased at the same time as one-off purchases.
Please proceed using separate transactions.
Unfortunately, pre-order products have to be purchased on their own.
Please proceed using separate transactions.