Cycling and coffee go hand in hand. They always have done. Whether it's that surge of energy you experience after downing an espresso and jumping on your bike, or the flat white shared with fellow cyclists on a long weekend ride, cycling is made better with coffee.
Coffee is almost synonymous with cycling and can benefit your ride whether you cycle for leisure, competitively, or whether you jump on your bike each day to commute to work.
Nobody is more aware of cyclists' unerring love for coffee than six-time gold medal winning Olympic champion, Sir Chris Hoy. Self-proclaimed coffee fanatic Sir Chris swears by his morning mug of the good stuff to power him through his pre-lunch training. This is why we've teamed up with the cycling legend.
"Coffee is an important part of my day, and whilst I would describe myself as a coffee enthusiast, the new and novel ways in which Artisan Coffee Co. is applying Ash's innovative culinary skills and scientific research to create something truly unique, that tastes consistently good no matter how you brew, is really exciting to me," said Sir Chris when asked why he'd chosen Artisan as a partner over all the other brands out there.
But why coffee? Surely an energy drink would be just as good if? Not so. And here are a few reasons why:
Energy Boosting
First to the obvious: coffee gives us energy. When you're feeling groggy after waking and don't feel quite ready to face the world, coffee gives you the jolt you need to get up and at 'em and seize the day.
For those seeking a competitive edge over their fellow riders, enjoying a caffeinated brew pre-ride could be an absolute game-changer.
Routine and Ritual
We've written before about the importance of ritual in day-to-day life, and how having a solid morning routine enables you to start the day feeling strong and centred, and the hours that follow to feel calm, productive and stress-free. This sense of grounding and focus is all the more important when you're about set out on a challenging and gruelling bike ride.
Taking time to slow down and prepare a delicious coffee before you leave the house can have an enormous impact on your mindset on the bike. Whether you're grinding your own beans, steeping a coffee bag, or patiently waiting for your pod machine to do its thing, moments like this allow you to slow down and mentally prepare for what lies ahead. Try viewing the rituals around coffee making as a sort of meditation, a mind-calming activity that leaves you feeling better able to tackle any road bumps - literal or metaphorical - that lay in the day ahead.
Sir Chris Hoy is passionate about the power of enjoying a home-brewed coffee pre-ride: "What struck me about Artisan Coffee Co. is the team's relentless pursuit to make the coffee experience better at home, no matter how you brew. Watching the team craft its six uniquely characterful blends across an array of brew methods, from whole bean, ground filter, coffee bags and pods has been an exciting adventure for me."
Our co-founder, Ashley Palmer-Watts said: "It's great to have Sir Chris Hoy onboard at Artisan. He and I have some exciting plans in the pipeline for this year, which will call upon our collective passion for coffee simplicity and accessibility. We believe that it doesn't require years of coffee knowledge to be able to relate to taste and flavour, and we are equally passionate about helping people to embark on a journey of drinking better coffee at home."
To celebrate Sir Chris Hoy joining us for 2022 as brand ambassador, we are super excited to launch a new blend designed in collaboration with Sir Chris. Sign up to our newsletter to stay in loop and be the first to hear when the new blend drops.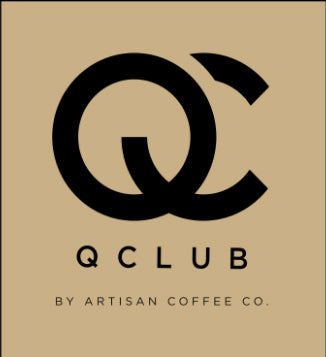 Are you sure?
By not selecting to receive marketing communications you'll lose most of the benefits associated with the QClub
Unfortunately one off product can't be purchased at the same time as subscription purchases.
Please proceed using separate transactions.
Unfortunately subscriptions can't be purchased at the same time as one-off purchases.
Please proceed using separate transactions.
Unfortunately, pre-order products have to be purchased on their own.
Please proceed using separate transactions.