Back To Top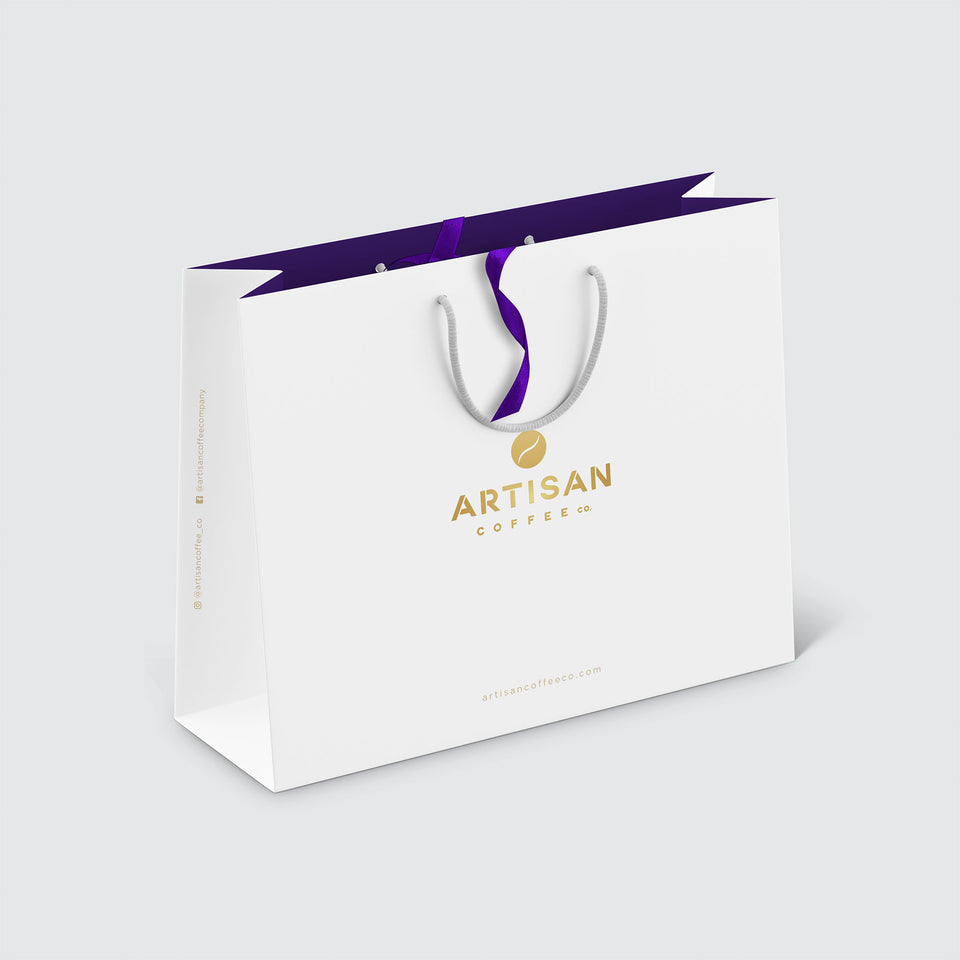 Artisan Gift Bag
You can now add an Artisan gift bag to your order.
We currently offer one size of bag for single, loose products only*
Our gift bag can hold a maximum:
2 x Box Coffee Bags or Ground Coffee
6 x Box Pods
4 x Whole Bean 240g Bag
You items will be packed and sent in the gift bag unless you order more than the above quantity or more than one bag, in which case we will send your items loose.
*PLEASE NOTE these bags are NOT suitable for any of our tasting collections, advent calendars or products delivered in our signature gift box.


Our difference
Inspired by champagne houses, we blend and roast our beans to perfection. Developed with a Michelin-starred chef, this is coffee as you've never tasted before.

Packaging
Our coffee is sealed using nitro-flush technology to ensure the aroma remains consistent over time. You won't find coffee that tastes this fresh anywhere else.

Subscription
Subscribe now to ensure you never run out of your favourite coffees. With no limits, you can choose multiple product types in various characters, in just a few clicks.

Brew Guides
Check out our step-by-step brew guides for tip tips on how to make the perfect cup every time. Available for all brew methods; pods, cafetiere, espresso, cold brew...