Trick or Treat? The verdict is out on this one! What we can all agree is that there is nothing better than waking up to a cup of Artisan in the morning. Butter anyone? Yes you heard right, butter in coffee. Read on to discover the most 'Googled' coffee recipe, the infamous Bulletproof Coffee.
What is Bulletproof Coffee and How To Make It
Bulletproof coffee - sometimes called bullet coffee or butter coffee - is a high-fat, low-carbohydrate coffee that could be the supercharged fuel you need to kickstart your day.
The drink was created by the originator of the Bulletproof Diet, Dave Asprey, an American entrepreneur and author well known for revolutionising the world of health and wellness with his hacks aimed at helping everyone from CEOs and professional athletes to busy parents to "GET. MORE. DONE.".
Suggested Health Benefits of Bulletproof Coffee:
Can help boost metabolism
Good source of healthy fats
High in fat soluble vitamins including A, D and K
Contains gut-friendly butyrate
Could support weight loss and improve body fat composition
Whether you're following a low-carb or keto diet, or just looking for a new way to enjoy your morning brew, Bulletproof Coffee is traditionally made with just three ingredients - freshly brewed coffee, grass-fed butter and MCT oil:
Ingredients:
1 cup of your favourite Artisan coffee, freshly brewed
2 tbsp butter (grass fed if you can find it)
1 tbsp MCT oil (available from most good health shops)
1 pinch pink Himalayan salt (optional)
½ tsp ground cinnamon (optional)
½ tsp vanilla bean powder (optional)
Instructions:
1.Place all ingredients in a blender and blend until fully combined and creamy.
2. Serve immediately.
Make it vegan:
Eschewing dairy? Make your Bulletproof vegan by swapping out the butter for cacao butter.
So Trick or Treat?
Whichever way you decide to take your morning coffee ritual, Artisan have plenty more 'Treats' for you, from our delicious coffees to gooey brownies to a spiced old fashioned, check out all of our recipes here.
Happy Halloween!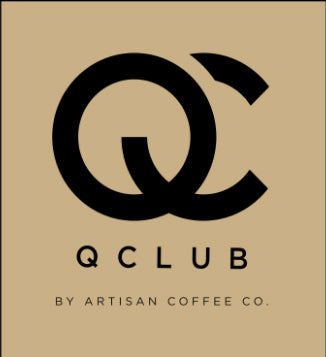 Are you sure?
By not selecting to receive marketing communications you'll lose most of the benefits associated with the QClub
Unfortunately one off product can't be purchased at the same time as subscription purchases.
Please proceed using separate transactions.
Unfortunately subscriptions can't be purchased at the same time as one-off purchases.
Please proceed using separate transactions.