With its innovative technical approach, the aesthetically appealing Morning Machine meets the long-wished for ability to brew barista coffee from home. We are very excited to have recently partnered with the brand, and we thought it was high time we took a deep dive into the features and technology that make the Morning Machine the best and most sophisticated pod machine on the market:
Capsule coffee, but better
Morning was founded by two passionate individuals who were united by a common mission to bring finesse, convenience, and quality directly into the homes of coffee-lovers.
Morning was founded in 2018 by specialty coffee pioneers, Leon Foo and Andre Chanco, who were united not just by their fanatical obsession with all things coffee, but by a shared fascination with innovation, technology and how it was shaping the coffee industry landscape.
Convenience, without the compromise
The Morning Machine is the first pod machine with features borrowed from professional coffee equipment.
Unlike other capsule machines, the Morning Machine offers precision-brewing that draws out a wider breadth of flavours from your favourite Nespresso™️-compatible capsules – which, we're sure it goes without saying, are Artisan Coffee Co. capsules!
Furthermore, unlike V60 or AeroPress brewing methods, the Morning Machine's automation enables convenience and consistency without the need for separate heating and grinding equipment so that you can enjoy quality coffee without the hassle and guesswork.
Why does the coffee taste so good?
Good coffee begins with good water. Morning's built-in TDS metre helps to calibrate your water to optimal brewing levels. A separate waterspout dispenses clean water to prepare a variety of other beverages like drip bags, tea and instant coffee.
Bloom & Brew is a signature feature for the Morning Machine. By manipulating pressure profiles, the machine first infuses the capsule with a small amount of water, wetting the coffee grounds to allow for more even extraction. Pre-infusion time varies from coffee to coffee to optimise extraction and this process mimics that of a pour over brewer like the V60.
Once a brew is initiated, an elaborate algorithm dictates the pressure and intervals at which water is passed through your capsule. Developed by a team of coffee nerds over three years using thousands of capsules, the different profiles unlock the best flavours out of every capsule.
As your cup fills, a scale quietly measures beverage output and syncs with the Morning Machine's pump to calibrate optimal output. Like baking, we believe that weight, not volume, based systems offer the best precision.
With elevated engagement and experience and an interactive OLED screen and dial that lets you scroll and draw data at the touch of a button, from your first brew, the Machine's features are working at full throttle. Data collected from temperature and weight, and sensors trigger notifications to extend the longevity of your machine and to inform Morning's R&D and future updates.
The Morning Ecosystem
Designed to help you discover the world's best roasters, the Morning Marketplace is constantly growing with a collection of capsules from coffee institutions all around the world. Morning is passionate about letting the roasters take the lead on how their coffee is brewed and have created a platform where you can draw from an extensive archive of partner roaster recipes to brew each capsule exactly as it was intended to be brewed. All you need to do is download the Morning Mobile App.
Have a great Morning, every morning
With the Morning Machine, independent roasters and baristas now have a consistent and reliable way to reach a wider audience with their specialty coffee, fully expressing the breadth of flavour of the blends themselves. We love that with the Morning Machine, every blend in our Signature Collection tastes exactly as we intended it to taste.
An experience that goes beyond the Machine
With the app, you can access the latest recipes from your favourite roasters at the touch of a button and save them to your Machine. You'll also have access to live updates from Morning HQ, so the moment their development team adds a new feature - or improves or updates an existing feature - you're just a firmware update from the latest and greatest coffee experience.
Nothing else compares
We have tested an unbelievable number of pod machines with our Signature Collection (really, unbelievable, as in, you wouldn't believe us if we told you just how many) and we can hand-on-heart say that nothing even comes close to the flavour-packed punch elicited by brewing with the Morning Machine.
We are totally converted and will never brew our pods any other way. The difference between the Morning Machine and the next-best pod machine on the market is immeasurable.
Save over £35 when purchasing the Morning machine from Artisan Coffee Co.
Not only do we offer the Morning Machine at the most affordable price, we will throw in a free Signature Collection Pod Taster Pack, containing 60 pods, and a Coffee Bag Starter Kit with every single order! This brings your total bundle to a value of over £385. Plus, if you sign up to our newsletter, you'll receive a tasty 10% off your first order.
There's only one question left to ask: are you about to become a Morning person?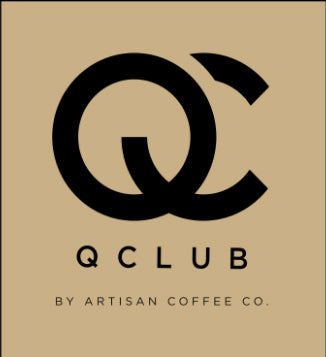 Are you sure?
By not selecting to receive marketing communications you'll lose most of the benefits associated with the QClub
Unfortunately one off product can't be purchased at the same time as subscription purchases.
Please proceed using separate transactions.
Unfortunately subscriptions can't be purchased at the same time as one-off purchases.
Please proceed using separate transactions.