Your mum has enjoyed her fair share of afternoon teas, but has she ever sampled the delights of an afternoon coffee?
Mother's Day is the one day of the year dedicated to celebrating the incredible women in our lives who have raised, loved, and supported us over the years. It's a day to show our appreciation and gratitude for all the sacrifices, hard work, and unconditional love they have given us. And what better way to do that than by treating our mums to a Mother's Day afternoon coffee?
An afternoon coffee is our take on an afternoon tea (obviously!). It's more original, more delicious and is the perfect opportunity to spend some quality time with your mum, sharing stories and enjoying fresh coffee and indulgent treats. Whether you decide to host the tea at your home or set up shop at hers, this is your chance to show mum how much she means to you and how much you appreciate everything she has done for you.
So, if you're looking for a special – and somewhat different – way to celebrate Mother's Day this year, consider treating your mum to a delightful afternoon coffee. Read on for some recipes, tips and ideas for hosting the perfect Mother's Day coffee this year:
Treat Mum to The Libra - Our New Half-Caf Blend
The Libra is our favourite new coffee! With a perfect 50/50 balance between caffeinated and decaf coffee, it'll give you a boost without the jitters, and with less caffeine than a cup of tea but just enough to give you a lift, it's the perfect afternoon brew. But, to be honest, The Libra is a blend so delicious you'll want to drink it all day long.
Our new creation shares the unmistakable intensity and complexity of our iconic signature blends, but thanks to our finely tuned 'Swiss water' decaffeination technique, it comes with half the caffeine. Win-win!
Shop The Libra here
Bake A Michelin-Starred Banana Bread
Ashley's banana bread with caramelised banana and Chantilly cream is the ultimate indulgence. It's hands-down the best banana bread we've ever tried (and, well, we lived through two lockdowns, so we consider ourselves pretty well versed!). A winning bake if ever there was one from our very own Michelin-starred Ashley Palmer-Watts.
Begin your day rushed, stressed, and in a flap and you'll likely have a rushed, stressful and unproductive day. Start the day feeling strong and centred, and your day is much more likely to be calm, productive and stress-free.
Find the recipe here
Throw a Curveball and Rustle up Ashley's French Toast
Tucking into French toast doesn't have to be confined to the breakfast table! It's easy, a crowd-pleaser, and is easy on the eye too (we're looking at you, Instagrammers!). But have you ever added coffee to your French Toast? We hadn't either, but trust is this is the secret ingredient to making the most delicious and indulgent French Toast on the planet. It's secret Ashley discovered whilst visiting The Fat Duck for the first time with friends and tasting their vanilla ice cream and now he's sharing it with you!
Find the recipe here
Got a Chocoholic for a Mother? Make Her Day with a Rich and Gooey Chocolate Fudge Brownie
The Big Shot Chocolate Brownie is just too yummy to resist. Oozing with heavenly fudgy chocolate, the touch of coffee in these to-die-for brownies makes all the difference to their depth of flavour. Plus, they are so easy to make! Guaranteed to impress, these deliciously moreish cocoa squares will have everyone racing back for more.
Find the recipe here
So there you have it, our guide to the ultimate Mother's Day Afternoon Coffee. Let us know if you decide to treat mum to an unforgettable afternoon this Mother's Day and tag us in any pictures you manage to take between sips! We love seeing you recreate our recipes at home. Oh, and to all the mums out there: Thank you! We wouldn't be where we are without you.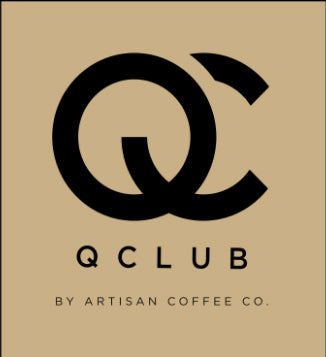 Are you sure?
By not selecting to receive marketing communications you'll lose most of the benefits associated with the QClub
Unfortunately one off product can't be purchased at the same time as subscription purchases.
Please proceed using separate transactions.
Unfortunately subscriptions can't be purchased at the same time as one-off purchases.
Please proceed using separate transactions.