As the long-awaited May bank holiday weekends approach, you may be wondering which brew to choose for all the activities you have planned. Whether you're planning a lazy morning at home, having friends over for brunch, heading to a street party or taking a day trip, we have a coffee – and a brew method – to suit your every need.
For a leisurely morning at home, why not try a pour-over coffee? This method involves pouring hot water over fresh ground coffee, slowly and steadily, allowing the coffee to bloom and release its full flavour. The result is a smooth, full-bodied brew that's perfect for sipping whilst still in your pyjamas.
If you're throwing a brunch for friends, you might want to whip out the cafetière, perfect for enjoying with a group while you tear into a sweet pastry or munch on a savoury breakfast sandwich. Choose from a variety of coffee profiles with our Ultimate Collection currently on special offer.
If you're looking for a quick pick-me-up during a busy day, a pod coffee is quick, easy and reliably tasty. We love making our pod coffees using the state of art Morning Machine. Enjoy your coffee without added milk or sugar for a pure and healthy caffeine hit.
For a picnic in the park (now that the sun is finally out), a cold brew might be just what you need.
Or if you're heading out on a day trip or for an outdoor adventure, pack some coffee bags and a flask of boiling water and make your own coffee wherever you are!
Finally, if you're looking for something sweet and indulgent to cap off the weekend, why not try a mocha? This decadent drink combines espresso with chocolate and steamed milk for a rich, creamy treat. It's perfect for sipping while curled up with a book or enjoying a lazy afternoon.
No matter what your plans are for the long weekend, we have a coffee to suit your needs. Whether you prefer your brew hot or cold, black or creamy, there's no shortage of options to explore. So grab your favourite coffee and, wherever you are and whatever you're doing, revel in the luxury of a long weekend.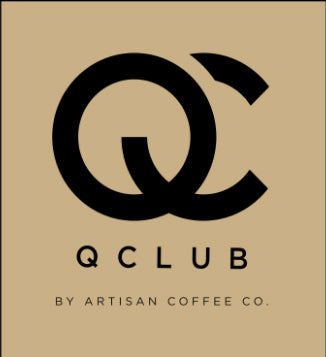 Are you sure?
By not selecting to receive marketing communications you'll lose most of the benefits associated with the QClub
Unfortunately one off product can't be purchased at the same time as subscription purchases.
Please proceed using separate transactions.
Unfortunately subscriptions can't be purchased at the same time as one-off purchases.
Please proceed using separate transactions.