We are delighted to announce that we are teaming up with self-acclaimed coffee fanatic and six-time Olympic champion, Sir Chris Hoy, to launch a collaborative range of coffee blends.
Sir Chris Hoy, a supporter of the brand since its inception, said: "What struck me about Artisan Coffee Co. is the team's relentless pursuit to make the coffee experience better at home, no matter how you brew. Watching the team craft its six uniquely characterful blends across an array of brew methods, from whole bean, ground filter, coffee bags and pods has been an exciting adventure for me."
Sir Chris Hoy continues: "Coffee is an important part of my day, and whilst I would describe myself as a coffee enthusiast, the new and novel ways in which Artisan Coffee Co. is applying Ash's innovative culinary skills and scientific research to create something truly unique, that tastes consistently good no matter how you brew, is really exciting to me."
Co-founder of Artisan Coffee Co., Michelin-starred chef Ashley Palmer-Watts said: "It's great to have Sir Chris Hoy onboard as our brand ambassador. He and I have some exciting plans in the pipeline for early next year, which will call upon our collective passion for coffee simplicity and accessibility. We believe that it doesn't require years of coffee knowledge to be able to relate to taste and flavour, and we are equally passionate about helping people to embark on a journey of drinking better coffee at home."
To celebrate Sir Chris Hoy's role as Artisan Coffee Co. brand ambassador, we will be launching an exclusive blend next year, bringing to life our shared passion for pure, fresh, delicious coffee.
Ahead of this, we are excited to announce the launched of an exclusive limited edition advent calendar in partnership with Sir Chris Hoy which pays tribute to his extraordinary medal winning history. Six lucky winners will find golden medals hidden within the 24th drawer of the calendar, indicating that they have won an exclusive prize with a value up to £500.
Prizes include:
● A night's stay complete with dinner in a Cotswold Inns hotel
● A signed book from Sir Chris Hoy, plus tickets to attend a cycling event in 2022
● A top of the range Siemens bean-to-cup coffee machine
● A cocktail party and tasting for four supplied by Cocktail Market
● A gourmet dinner for two
Artisan's limited edition advent calendar is designed for sharing with each of the 24 drawers containing either two Nespresso® compatible coffee pods or three coffee bags, along with perfectly paired chocolates for the ultimate coffee experience.
What are you waiting for? Get your hands on your luxury advent calendar here and set the scene for making magical moments with those you love this Christmas. Shop the advent calendar and Christmas Gift Collection here.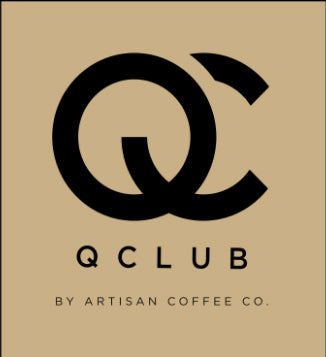 Are you sure?
By not selecting to receive marketing communications you'll lose most of the benefits associated with the QClub
Unfortunately one off product can't be purchased at the same time as subscription purchases.
Please proceed using separate transactions.
Unfortunately subscriptions can't be purchased at the same time as one-off purchases.
Please proceed using separate transactions.
Unfortunately, pre-order products have to be purchased on their own.
Please proceed using separate transactions.