Picture yourself cycling along picturesque routes, surrounded by breath-taking landscapes, mediaeval castles, and charming villages, all while sipping on a warm, aromatic cup of coffee. If you're a cycling enthusiast seeking adventure and the ultimate fusion of two passions - cycling and coffee - then Europe has a delightful treat in store for you in 2023.
Europe, a haven for cycling enthusiasts, offers a diverse range of scenic paths that cater to riders of all levels, from leisurely cruisers to seasoned road warriors. And what better way to complement these epic cycling journeys than with the perfect fuel that keeps you energised and invigorated throughout your ride - coffee!
So grab one of our coffee bags and enjoy delicious, fresh, convenient coffee wherever your bike takes you!
Ready to embark on an unforgettable journey and create incredible memories? These are our top 10 cycling routes in Europe for 2023:/p>
Danube Cycle Path (Germany to Hungary)
The Danube Cycle Path is a classic and must-ride route, stretching over 1,770 miles from Germany's Black Forest to Hungary's capital, Budapest. This trail follows the iconic Danube River, leading cyclists through picturesque villages, vineyards, and mediaeval towns. It's a well-marked path that accommodates all levels of cyclists, making it perfect for both long-distance enthusiasts and families seeking a leisurely adventure.
EuroVelo 6 (France to Romania)
For the ultimate European cycling odyssey, embark on EuroVelo 6, a transcontinental route covering approximately 2,800 miles. This path takes cyclists through ten European countries, including France, Switzerland, Austria, Hungary, Serbia, Bulgaria, and Romania. Along the way, you'll pedal through UNESCO-listed sites, historic cities, and breath-taking natural wonders such as the Wachau Valley and the Iron Gates.
Atlantic Coast Route (Portugal to Norway)
For coastal enthusiasts, the Atlantic Coast Route is an exhilarating option. Stretching over 3,500 miles from Portugal's Algarve to Norway's North Cape, this route offers stunning views of the Atlantic Ocean, dramatic cliffs, and sandy beaches. Cycling through countries like Portugal, Spain, France, and Norway, you'll experience the diverse cultures and cuisines of the European coastline
Romantic Road (Germany)
The Romantic Road in Germany is a fairy tale-like cycling route that takes riders through charming Bavarian villages, mediaeval castles, and rolling vineyards. This 220-mile path stretches from Würzburg to Füssen, offering a delightful and leisurely ride through the heart of Germany's cultural heritage.
Florence to Siena (Italy)
Explore the beauty of Tuscany on a 55-mile journey from Florence to Siena. This route immerses cyclists in the scenic countryside, passing vineyards, olive groves, and classic Italian villages. Tuscany's gently rolling hills and iconic landscapes make it a fantastic choice for cyclists seeking a more relaxed, yet visually rewarding ride.
The North Sea Cycle Route (Norway to Scotland).
As one of the longest cycling routes in the world, the North Sea Cycle Route is a 3,700-mile adventure through Norway, Scotland, England, Belgium, and the Netherlands. This route is perfect for adventurous cyclists who wish to explore the rugged beauty of the North Sea coastline and experience a blend of cultures along the way./p>
Camino de Santiago (Spain)
Although renowned as a pilgrimage route, the Camino de Santiago is also a popular cycling trail. The most popular route, Camino Francés, stretches over 500 miles from St. Jean Pied de Port in France to Santiago de Compostela in Spain. Cyclists will encounter historical landmarks, charming villages, and the camaraderie of fellow pilgrims along this famous trail./p>
The Ring of Kerry (Ireland)
Ireland's Ring of Kerry is a spectacular 111-mile circular route that winds through rugged coastal cliffs, pristine beaches, and emerald-green hills. Cyclists will be captivated by the raw beauty of this region, passing ancient stone circles and picturesque fishing villages. The Ring of Kerry promises an unforgettable journey through the enchanting Irish countryside./p>
The Rhine Cycle Route (Switzerland to the Netherlands)
Following Europe's most iconic river, the Rhine Cycle Route spans over 760 miles from the Swiss Alps to the Dutch coast. Cyclists will pedal through picturesque vineyards, mediaeval towns, and iconic cities like Strasbourg and Cologne. The well-maintained paths and diverse landscapes make this route ideal for cyclists of all levels./p>
The Alpe Adria Radweg (Austria to Italy)
The Alpe Adria Radweg is a fascinating cycling route that connects Salzburg, Austria, to the sunny shores of the Adriatic Sea in Grado, Italy. Spanning approximately 267 miles, this trail takes riders through gorgeous Alpine scenery, picturesque valleys, and charming Italian villages, making it a truly unforgettable journey./p>
Europe's cycling routes offer an extraordinary opportunity to explore the continent's rich history, diverse cultures, and stunning landscapes. So, grab your bike and your coffee bags, and get ready to explore Europe's most scenic and rewarding cycling routes in 2023. Happy pedalling!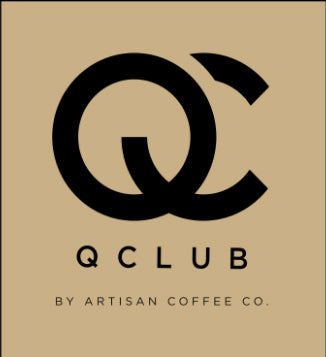 Are you sure?
By not selecting to receive marketing communications you'll lose most of the benefits associated with the QClub
Unfortunately one off product can't be purchased at the same time as subscription purchases.
Please proceed using separate transactions.
Unfortunately subscriptions can't be purchased at the same time as one-off purchases.
Please proceed using separate transactions.