This time of year can definitely feel a little blue but what's all this about Blue Monday?
We're here to bring a smile to your face and lift your spirits on what is statistically the saddest day of the year.
Between the gloomy weather and the December-induced financial hangover, January can be bad enough. But combine it with a Monday morning, and the negative feelings can seriously spiral.
What is Blue Monday?
"Blue Monday" is the name given to the third Monday in January and has been designated the status – using an equation – of the most depressing day of the year.
The third Monday in January may officially be the day of the year that people feel lowest, but feeling down can happen at any time of year. We all have our good days and our bad days regardless of the date.
Poor mental health isn't bound by an equation – it can affect any of us, at any time.
So we say it's time to say "goodbye" to Blue Monday and come together to connect with friends, family, neighbours and colleagues over a brew – today or any day – in order to boost our collective mental well-being.
Introducing Brew Monday
We have been bringing people together over unbelievably delicious coffee since 2019. And our world-class team – including a serial entrepreneur, a top Q grader (the coffee industry's equivalent to a wine sommelier), and an expert coffee research scientist and a world-renowned chef and self-confessed coffee fanatic, Ashley Palmer-Watts – have revolutionised the way we enjoy coffee. Ashley created and crafted our blends from bean to cup, championing the world's best growers, and he's worked non-stop for the past four years to perfect the harmony of flavour notes in each of our coffees. The result? A luxury coffee collection that we couldn't be more proud of.
We believe that there's always time for a cuppa and a chat. It doesn't matter one bit whether it's a Monday morning or a Saturday night. If you're sharing a brew and listening to somebody who needs to talk then you're doing it right.
This Brew Monday, 16th of January, Samaritans is reminding everyone to reach out for a cuppa and a catch-up with the people you care about.
Take It One Step Further
Take it one step further and celebrate Brew Monday with Artisan Coffee Co. to raise money for the Samaritans and to make a difference to someone's life.?
You can host your own Brew Monday event, virtually or in person. Organise a coffee morning, host an online Brew Monday get-together for colleagues working remotely, or just see this as your reminder to pick up the phone and check in with someone you care about.
And remember, if you use your get-together to raise money for Samaritans, you'll help give people having a tough time somewhere to turn to when they need to talk. Just £5 can help Samaritans answer a call from somebody in need.
According to mental health charity Mind, 1 in 4 of us experience depression at one point in our lives. If you or someone you love needs some support now and beyond Blue Monday, get in touch with Samaritans for a totally confidential conversation about anything that's on your mind.
Browse all coffees here and discover the perfect brew to catch-up over. Shop before midnight 16th of January to enjoy 25% off site-wide. Enter code BREWMONDAY at checkout.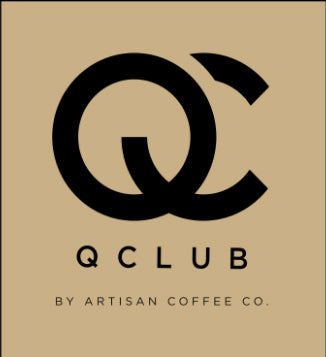 Are you sure?
By not selecting to receive marketing communications you'll lose most of the benefits associated with the QClub
Unfortunately one off product can't be purchased at the same time as subscription purchases.
Please proceed using separate transactions.
Unfortunately subscriptions can't be purchased at the same time as one-off purchases.
Please proceed using separate transactions.
Unfortunately, pre-order products have to be purchased on their own.
Please proceed using separate transactions.