At Artisan Coffee Co., we have a coffee for everybody and every occasion: our specialty coffee collection comprises seven meticulously blended characters, sourced and fine-tuned to deliver the perfect cup of coffee every time – no matter what flavours you enjoy or how you brew your coffee.
What's more, our blends have been crafted by Ashley Palmer-Watts, former Chef Director of The Fat Duck Group, including two Michelin-starred restaurant Dinner by Heston Blumenthal. Ashley has engineered the blends for double the aroma and all the character you'd expect from the world's most premium beans.

So which coffee are you? Start by asking yourself how your friends would describe you. Reliable? Sophisticated? A dreamer? The clever one? Scroll down to see which coffee character's description matches your own and use this handy guide to figure out which blend from our signature collection is your perfect match.

The Reliable One
You are The Heroine. You're easy going, the every day hero, mellow & so reliable, your friends and family just know you'll never let them down.

The Heroine is everyone's best friend. Bursting with notes of rich chocolate and hazelnuts, The Heroine will please every taste, at any time of the day.

Everyone needs a Heroine in their life.

The Sophisticated One
You are The Big Shot. Intense, popular, a little bit moody (in a good way) and difficult to resist, you simply ooze sophistication. The Big Shot is smooth to taste and packs a punch, making it the perfect coffee to wake up to.

With the sophisticated bitterness of dark roasted beans, softened by notes of golden caramel and gooey chocolate brownie, this blend combines to reveal a dark and memorably rich coffee.

Confident, bold and strong; The Big Shot will satisfy all your caffeine-filled desires.
The Homely & Wholesome One
You are The Smart Cookie. The Smart Cookie is the ultimate comforter, a big hug in a mug. It – and by extension you – can't put a foot wrong. This is the teacher's pet of coffee. One sip and memories from warm summer days or a freshly baked buttery biscuit are conjured. An elegant and fragrant character, sumptuously smooth and simply irresistible.

The warmth and elegant sweetness of The Smart Cookie find their origin in the coffee's layers of fragrant honey and buttery biscuit. This character is as comforting as a sunrise over your favourite vista.

The Serious One
You are The Genius. A truly original and complex character, with deep, dark and serious undertones. The Genius is a precisely tuned blend of nibbed cocoa, pecan and raisin. It's an intriguing coffee packed with exceptional depth of flavour, a malty body, and packing an intensely nutty finish.

You don't have to be the smartest guy in the room to recognise the genius that's gone into developing this blend.
The Visionary
Are you an idealist with huge aspirations? We thought so. You are The Dreamer.

What this blend lacks in caffeine it more than makes up for in flavour. Blue sky thinking created The Dreamer: a unique blend of the best beans, purified using fresh Swiss water, resulting in the ultimate harmony of flavours. Without the caffeine.

With notes of honeyed chocolate and creamy walnut, The Dreamer can be enjoyed any time of day without affecting your quality of sleep and the dreams that come with it.

The Mysterious One
Shrouded in an air of mystery? More difficult than most to get to know? You are The Enigma. One of the more complex characters in the collection; The Enigma intrigues and delights in equal measure. Conjuring up flavours of plum crumble and jammy tarts, this is a coffee perfectly balanced and completely delicious.
This coffee character was inspired by the dedication, mastery and mental agility of those who finally cracked the famous code using the Enigma machine.
Having said that, you don't need to be a codebreaker to enjoy The Enigma; this coffee is simply perfection in a cup.

The Peacemaker
You seek balance and harmony. You are The Libra. Oozing charm and intelligence you will enjoy finding the perfect 50/50 balance between caffeinated and decaf coffee. A blend so delicious you'll want to drink it all day long, with a low level of caffeine which means you can.


So which coffee are you? The wondrously complex Genius or the hygge-loving Smart Cookie? The puzzling Enigma or the classy Big Shot? When it comes down to it, most of us can relate to all of these characters. So the best place to start is by trying one of our Ultimate Tasting Collections to try all six coffee characters and decide for yourself which coffee is a little bit of you.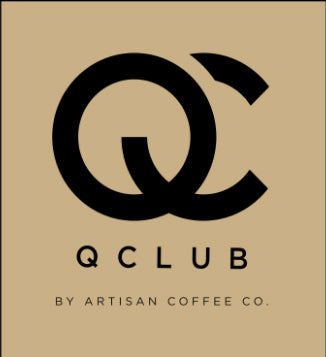 Are you sure?
By not selecting to receive marketing communications you'll lose most of the benefits associated with the QClub
Unfortunately one off product can't be purchased at the same time as subscription purchases.
Please proceed using separate transactions.
Unfortunately subscriptions can't be purchased at the same time as one-off purchases.
Please proceed using separate transactions.
Unfortunately, pre-order products have to be purchased on their own.
Please proceed using separate transactions.