Introducing our exciting new collaboration with Michelin-starred chefs' favourite artist, Autistic Ian. Discover his incredible story and the journey of how he came to work with Artisan Coffee Co.
What To Expect From The Collaboration
In what is perhaps our most exciting collaboration since we launched almost two years ago (where does the time go?!), we have officially joined forces with the supremely talented artist Autistic Ian, who using only paper, has created a stunning and exclusive collection of artworks inspired by the six coffee characters in our signature collection.
Ian's partnership with Artisan Coffee Co. is his first collaboration of this kind, one on which he has worked painstakingly on. The result, six awe-inspiring works of art now available as limited-edition, collectible A5 prints or printed china mugs, available exclusively for Artisan customers.
Shop the first in the collection - The Heroine -
HERE
Ian's Story So Far...
Originally from Buckinghamshire, Autistic Ian was born with bags of artistic talent, but also a severe stammer and high-functioning autism. He defied all odds and worked his way from art-director to Executive Creative Director of Europe at one of the world's leading advertising agencies. Unfortunately, in 2012, Ian suffered a mental breakdown and as a result lost his home.
After 10 turbulent years of homelessness, Ian inadvertently created a sketch which he reckoned resembled the Michelin starred chef, Tom Kerridge. With nothing to lose, Ian sent a picture of the sketch to Tom's wife Beth - a prolific sculptor with a large social media following. Beth shared the image with her followers and very quickly Beth's audience became Ian's audience.
Ian's incredible artworks caught the eye of many, including that of our very own Ashley Palmer-Watts. Having been commissioned, by this point, to create artworks to hang on the walls of some of the best restaurants in the world including the likes of Core by Clare Smyth, and Claude Bosi at Bibendum, Ashley knew he was onto a good thing and approached Ian with his idea for a collaboration with Artisan Coffee Co.
A Series of Collectible Works of Art
We will be releasing a new print every two months for the next year so you can collect them all.
We are kicking off the series with the release of Ian's rendering of The Heroine - our 'everyday hero' blend. With top notes of rich chocolate and toasted hazelnut, The Heroine is perfectly balanced, well-rounded, and mellow enough to be enjoyed throughout the day. Everyone needs The Heroine in their life - and on their wall!
Ian's six incredible pieces will be available exclusively to customers who order to a value of £50 or more from our website (excluding equipment purchases). We have also released a series of china mugs depicting Ian's creations, from which Ian will receive a 10% commission and 5% of each sale will be donated to the National Autistic Society (NSA).
The NSA's mission in to transform lives by providing support, information and practical advice for more than 700,000 autistic adults and children in the UK, as well as their three million family members and carers. To change attitudes by improving public understanding of autism and helping businesses, local authorities and government to provide more autism-friendly spaces, deliver better services and improve laws. You can find out more
here
.
Be sure to keep checking our site for new launches or sign up to our newsletter to be kept up to date of all of Ian's collectables as they land and all our other exciting new projects for 2023!
Shop The Heroine mug and The Heroine coffee
HERE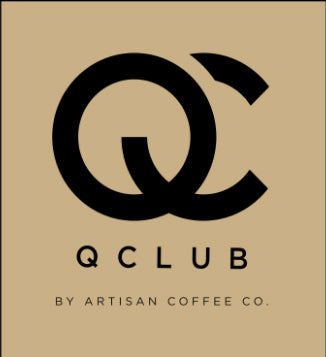 Are you sure?
By not selecting to receive marketing communications you'll lose most of the benefits associated with the QClub
Unfortunately one off product can't be purchased at the same time as subscription purchases.
Please proceed using separate transactions.
Unfortunately subscriptions can't be purchased at the same time as one-off purchases.
Please proceed using separate transactions.
Unfortunately, pre-order products have to be purchased on their own.
Please proceed using separate transactions.