Back To Top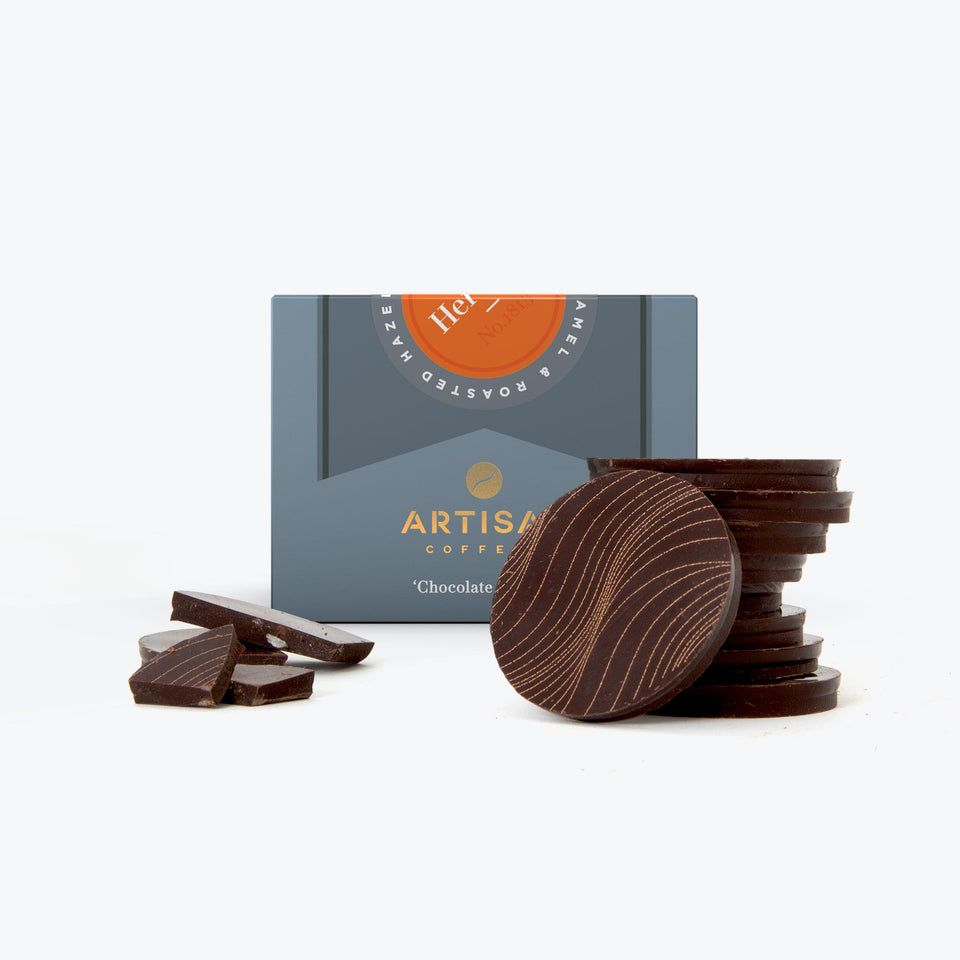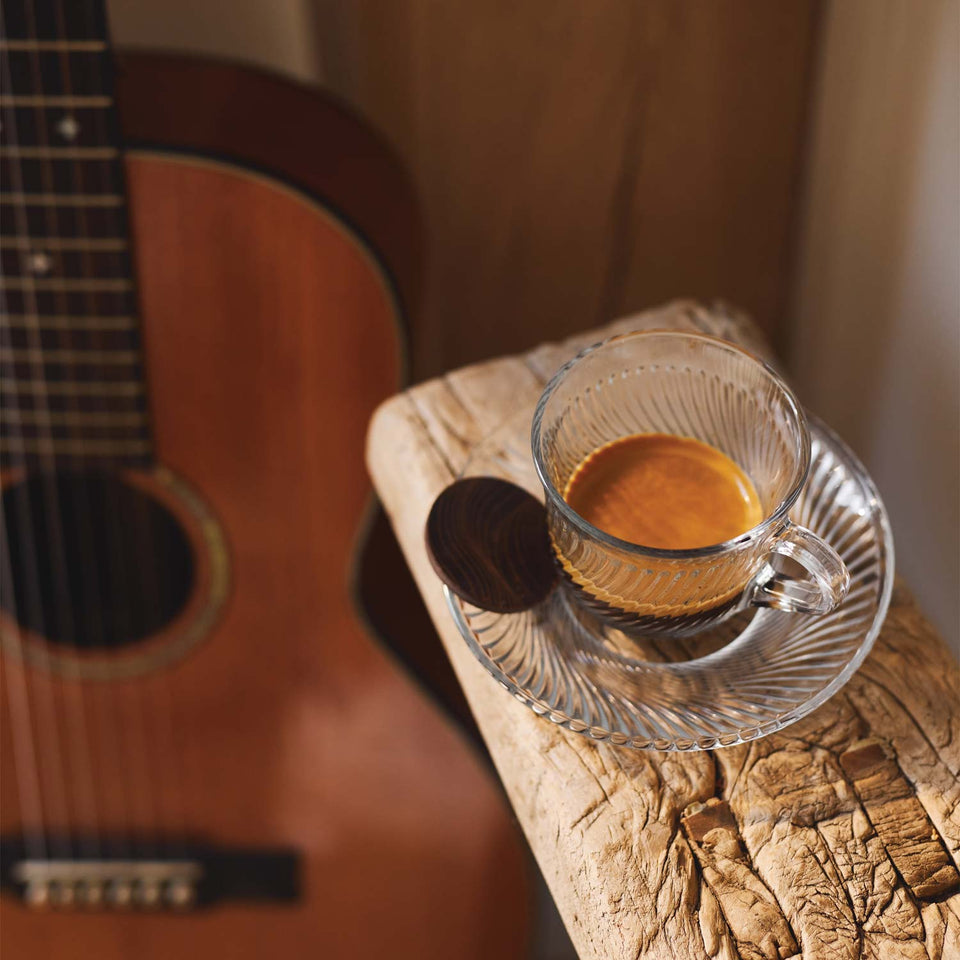 The Heroine Chocolate Flights
Type

Chocolates

Weight

80g
Created to pair perfectly with their partner coffee, these discs of delicious chocolate amplify the characteristics in your cup. Equally delicious enjoyed on their own.
We call them Chocolate Flights because they transport you to flavoursome heights which spark your sense with delights.
Each box includes x 10 chocolates.
Notes of: Chocolate, caramel & roasted hazelnut
Perfect Pairing:
The Heroine Coffee
The Heroine

Bursting with notes of rich chocolate and hazelnuts, The Heroine will please every taste, at any time of the day.
Go to

Ingredients
Cocoa Mass, Sugar, Cocoa Butter, Hazelnuts, Glucose Syrup, Butter (Milk), Emulsifier: Soya Lecithin; Cream (Milk), Caramel Flavour, Vanilla Extract, Colour: E171.
Dark Chocolate contains cocoa solids 72% minimum.
Allergens
Contains: Hazelnuts, Milk, Soya
Not suitable for Nut, Milk and Gluten (Wheat and Barley) allergy sufferers.
Nutrition
(Typical per 100g): Energy 2423kJ/579kcal, Fat 43.5g, of which saturates: 24.9g, Carbohydrates: 35.1g, of which sugars: 28.7g, Protein: 7.9g, Fibre: 10.0g, Salt: 0.28g.

Our difference
Inspired by champagne houses, we blend and roast our beans to perfection. Developed with a Michelin-starred chef, this is coffee as you've never tasted before.

Packaging
Our coffee is sealed using nitro-flush technology to ensure the aroma remains consistent over time. You won't find coffee that tastes this fresh anywhere else.

Subscription
Subscribe now to ensure you never run out of your favourite coffees. With no limits, you can choose multiple product types in various characters, in just a few clicks.

Brew Guides
Check out our step-by-step brew guides for tip tips on how to make the perfect cup every time. Available for all brew methods; pods, cafetiere, espresso, cold brew...