Back To Top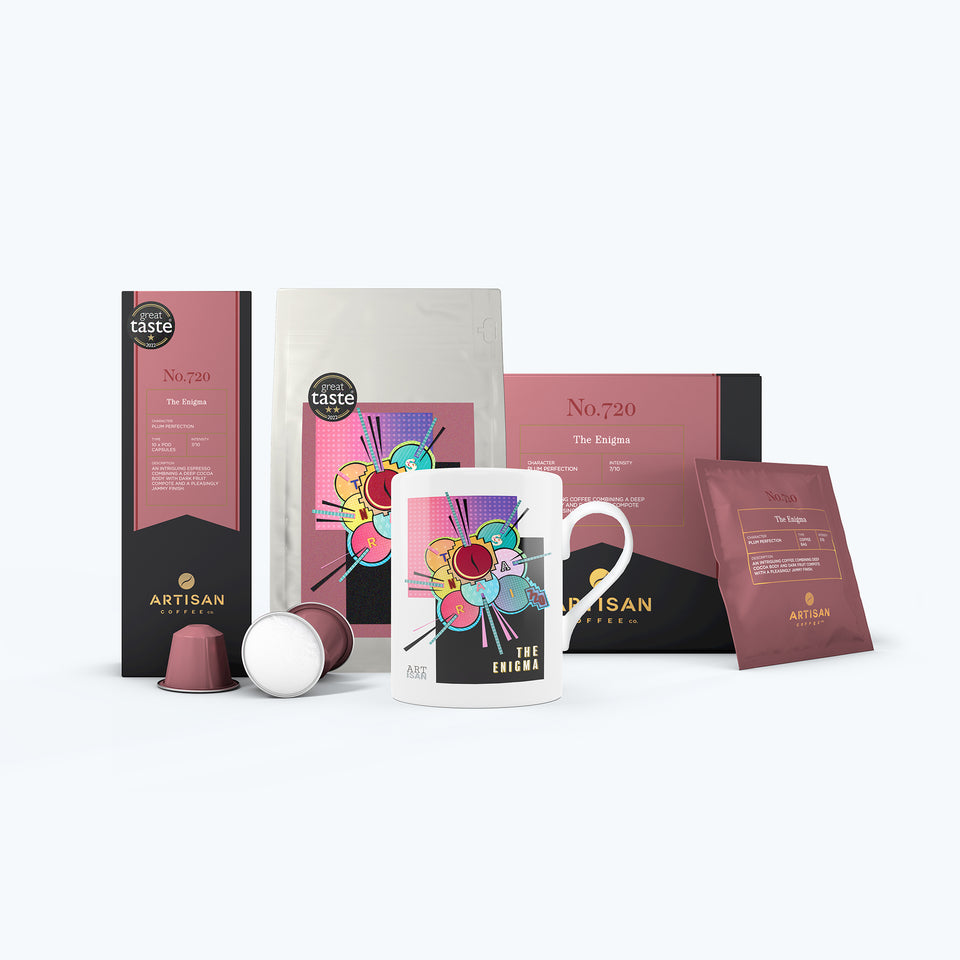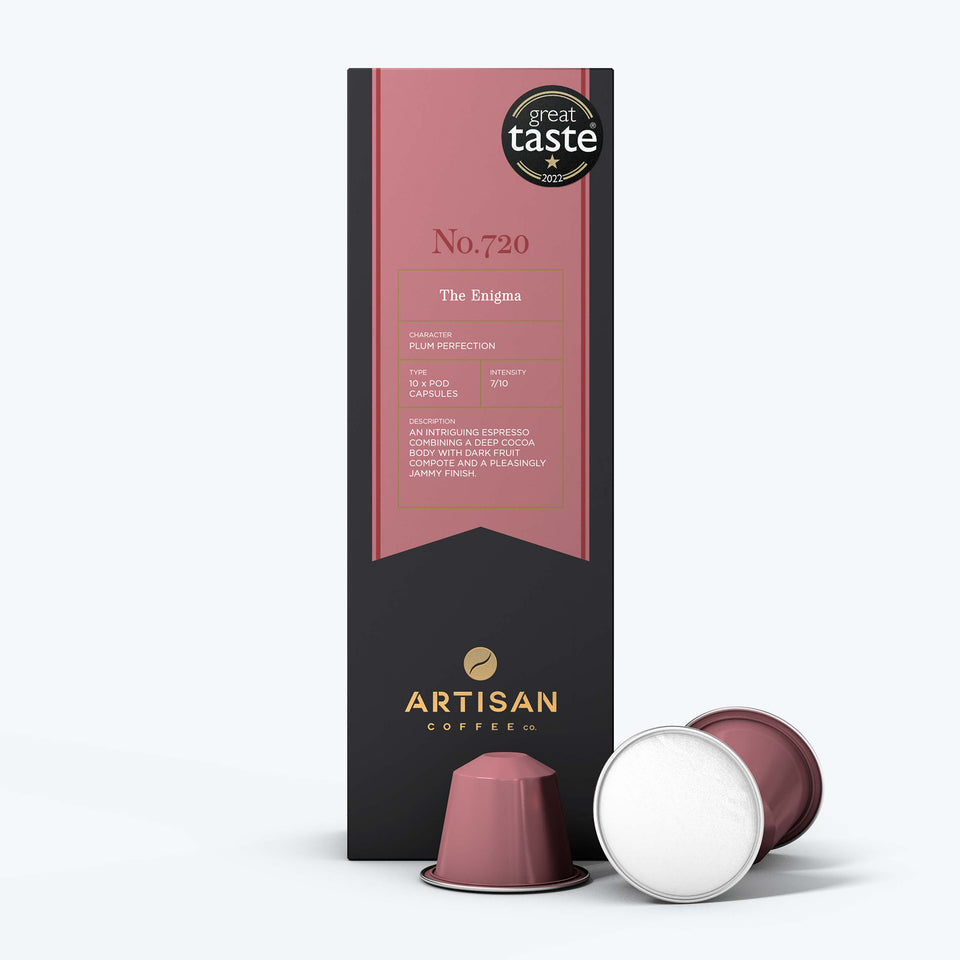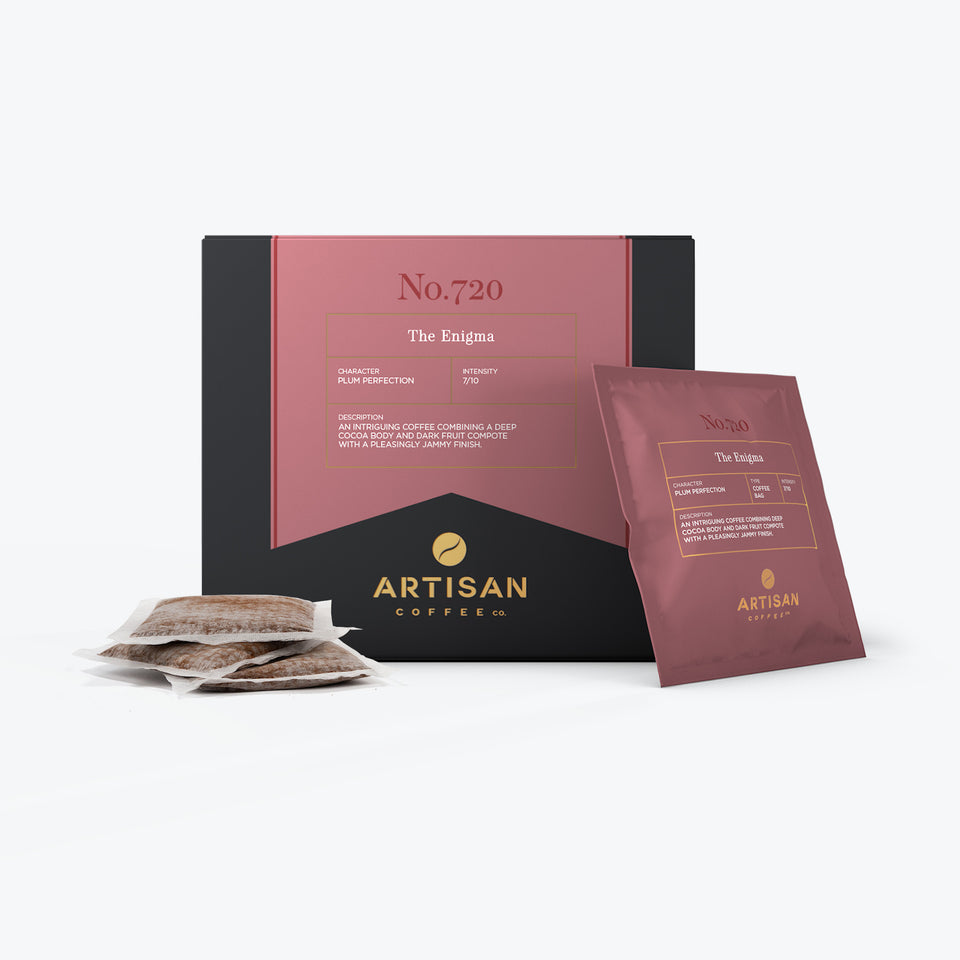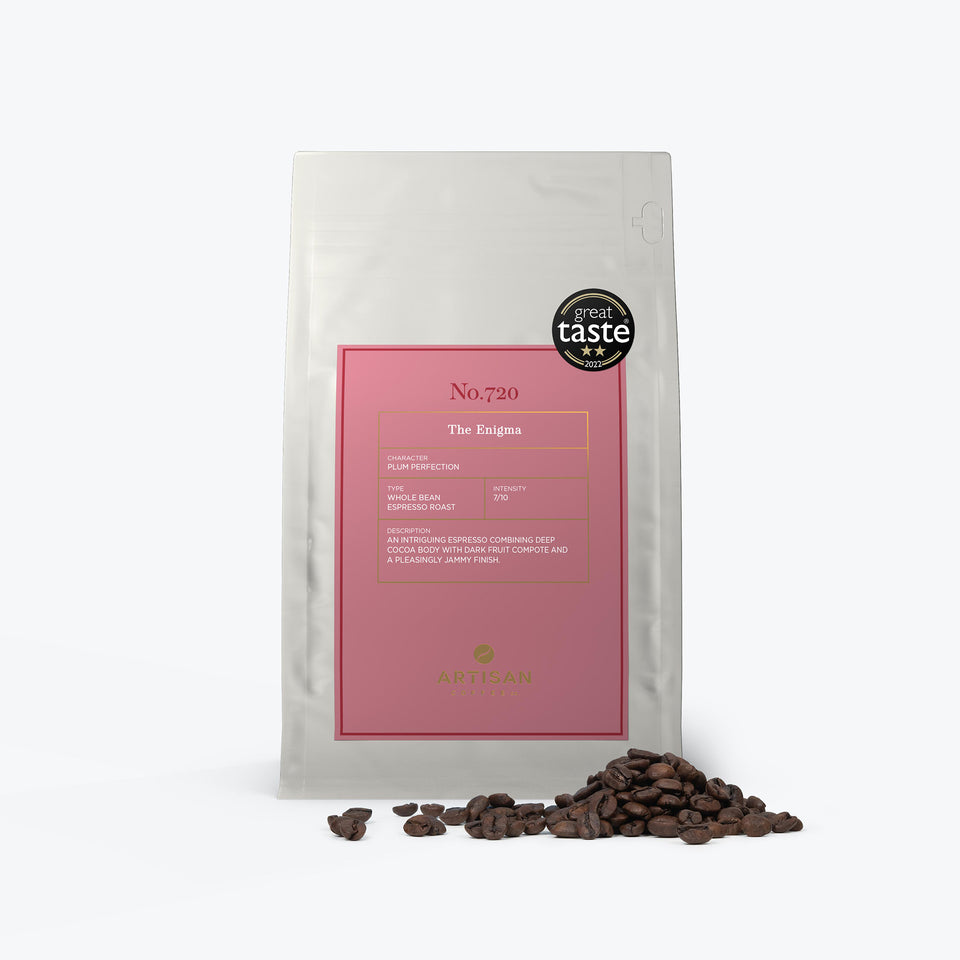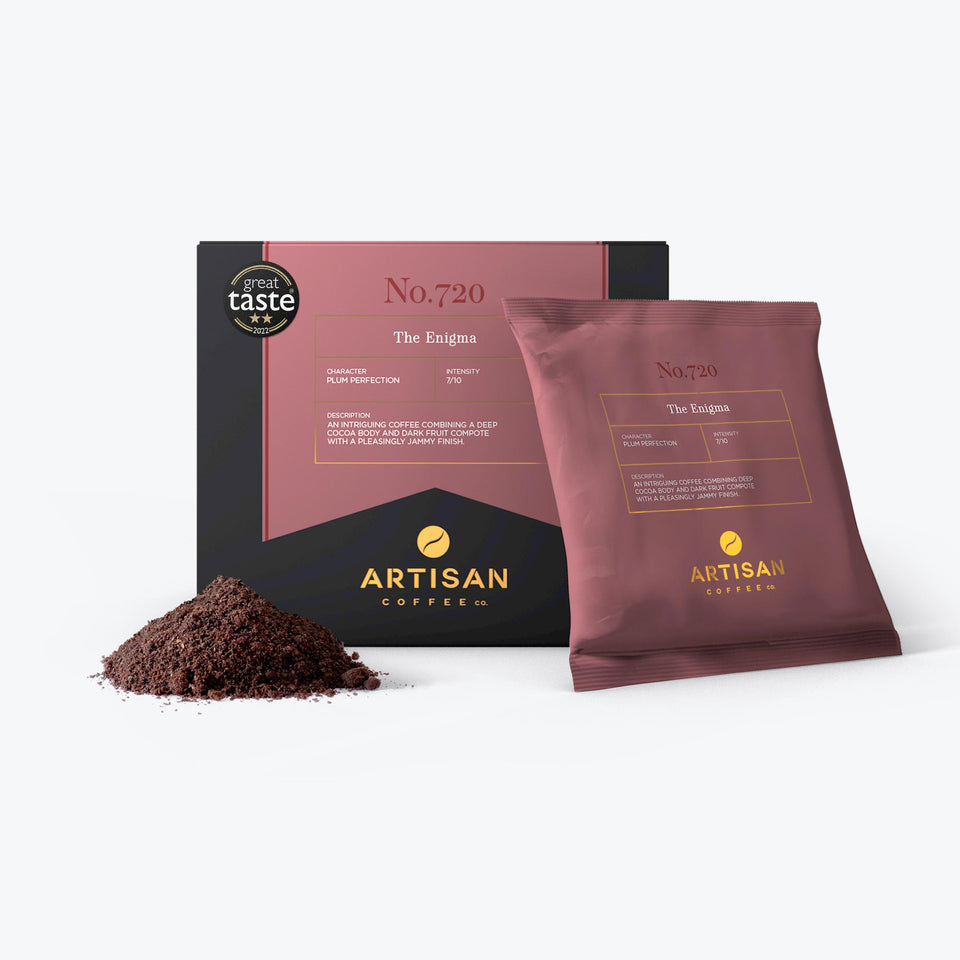 The Enigma Coffee + Mug Gift Set | Autistic Ian x Artisan Coffee Co.
NEW LIMITED EDITION
From our collaboration with the incredibly talented artist Autistic Ian this exclusive gift set includes The Enigma china mug, the fifth in a series of collectable mugs and your choice of Nespresso® compatible pods, coffee bags, whole bean or ground coffee, all delivered in our luxury gift bag
The fifth release in the collection - The Enigma - one of the more complex characters in the collection; The Enigma intrigues from first sip. Conjuring up flavours of plum crumble and jammy tarts, this coffee will capture the hearts of those who already enjoy bright and fruity coffee profiles - and will allure those new to such taste experiences in equal measure.
Autistic Ian is an extremely talented artist with an incredible story, his works of art can be found in some of the best restaurants in the world, from Core by Clare Smyth and Claude Bosi at Bibendum. For his first showcase with Artisan Coffee Co. Ian has interpreted our six coffee characters, using his own signature style, working only with paper, to create six captivating, bold and awe-inspiring works of art.
By purchasing this mug you are contributing to our pledge to support all genre of talent from any background, such as Autistic Ian and a donation will also made to the National Autistic Society with every sale. Find out more here.
Notes of: Deep cocoa & dark jammy fruit
Perfect Pairing:
The Enigma Chocolate Flights
The Enigma Chocolate Flights

Deep cocoa & dark jammy fruit. Created to pair perfectly with The Enigma coffees.
£6.00

Autistic Ian
Originally from Buckinghamshire, Autistic Ian was born with bags of artistic talent, but also a severe stammer and high-functioning autism. After suffering a mental breakdown in 2012 and losing everything, Ian only recently began to draw again and quickly gained a high-profile following in the culinary world for his interpretations of chefs and their restaurants. Today, after meeting with our very own Michelin-starred chef, Ashley Palmer-Watts, Ian can showcase his incredible talent to the world with his first-of-a-kind collaboration with Artisan Coffee Co.
The Enigma
Dark, rich and extremely tasty. The Enigma is a coffee blended to deliver an intriguing suggestion of deep cocoa body and dark fruit compote with a pleasingly jammy-tasting finish. The definition of perfection in a cup.
National Autistic Society
Donations will be made from each sale of this mug to the NSA. Their mission is to transform lives by providing support, information and practical advice for more than 700,000 autistic adults and children in the UK, as well as their three million family members and carers. To change attitudes by improving public understanding of autism and helping businesses, local authorities and government to provide more autism-friendly spaces, deliver better services and improve laws.

Our difference
Inspired by champagne houses, we blend and roast our beans to perfection. Developed with a Michelin-starred chef, this is coffee as you've never tasted before.

Packaging
Our coffee is sealed using nitro-flush technology to ensure the aroma remains consistent over time. You won't find coffee that tastes this fresh anywhere else.

Subscription
Subscribe now to ensure you never run out of your favourite coffees. With no limits, you can choose multiple product types in various characters, in just a few clicks.

Brew Guides
Check out our step-by-step brew guides for tip tips on how to make the perfect cup every time. Available for all brew methods; pods, cafetiere, espresso, cold brew...